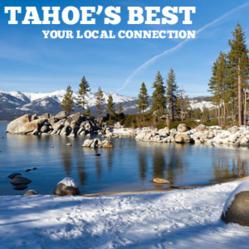 Lake Tahoe, CA (PRWEB) March 18, 2013
Looking for an excuse to come to Lake Tahoe? What better time is there than coming to Tahoe for Easter with the family? Tahoesbest.com has taken all of the hassle out of the search by assembling a list of the best Easter activities and places to stay. All of these are guaranteed to put a spring in your step and provide fun for the whole family.
Tahoe Easter Egg Hunts
Families looking for an excellent Easter activity can do no better than the annual On-Mountain Easter Egg Hunt at Squaw Valley. This game gets underway as soon as the lifts open, and guests better have their Easter baskets at the ready as brightly-colored eggs are dispersed all over the mountain. Youngsters will love collecting as many as possible, and will be especially eager to find the prize Golden Egg which contains a mountain season pass.
The Annual Golden Egg Hunt at Sugar Bowl also features a Golden Egg, and kids will be thrilled to see the Easter Bunny on site egging them on and providing clues to the prize egg's location. This has a scavenger hunt component as well, as each egg they find should give them additional clues leading them to the golden egg. An Easter egg hunt is a must for Easter Sunday, but there are plenty of ways to fill up the rest of the trip with other things to do in Lake Tahoe with kids.
Easter Brunch in Tahoe
Visitors to South Lake Tahoe should definitely sit down for brunch at The Beacon. This restaurant is well-known for its special green eggs and ham they serve up on Easter Sunday, and has many other tasty dishes to choose from as well. This restaurant at Camp Richardson is situated right on the water, so diners can bask in the lovely lakefront views while enjoying the company of their loved ones.
Guests of North Lake Tahoe will love brunch at the Resort at Squaw Creek. This is an interactive brunch experience that is ideal for kids, as they can take a break from eating by participating in an Easter egg hunt in the ballroom, and can try and track down lucky tickets to win a chocolate bunny. The best part for families is that children 12 and under eat free, and these chefs have planned a menu that will satisfy even the pickiest eaters! These aren't all though, as many of the best restaurants in Lake Tahoe will be serving brunch this Easter, and it's a good idea to make your reservations ahead of time.
Lake Tahoe Hotels
Guests looking to be in the proximity of all the fun Easter happenings on South Lake Tahoe should a book a stay at the 3 Peaks Resort & Beach Club to experience a convenient location and satisfying amenities. Offering cozy cabin-style rooms at competitive rates, this hotel will place guests close to the various Easter Egg Hunts and brunch offerings. Prospective visitors should be sure to check for Lake Tahoe specials for this and other hotels in the area to find discounted rates and package deals that include free ski lift tickets, meals and more.
For a luxurious stay in North Lake Tahoe, visitors can't go wrong by choosing the Hyatt Regency Lake Tahoe. Filled with all of the amenities of a top resort and boosted by a stellar location, the Hyatt is perfect for outdoors lovers and those simply looking to indulge in a little leisure time. Since this hotel is situated in North Lake Tahoe, families know they will be within a comfortable distance to all of the Easter activities occurring on the mountain.
Why delay in making Easter Sunday plans when Tahoesbest.com has taken all of the work out of planning what to do for Easter Weekend in Lake Tahoe? This is a great time to visit because spring skiing in Lake Tahoe is underway and the temperatures are starting to rise to make a day on the slopes much more enjoyable. There will be events happening at all of the ski resorts and fewer crowds to compete with on the runs. Start planning a trip to Tahoe today!
About TahoesBest.com:
The skiing and snowboarding in Lake Tahoe is arguably the "Best in the West" and TahoesBest.com is the authority in reporting snow conditions, weather updates and all the best upcoming things to do in Lake Tahoe for winter enthusiasts. Use Tahoesbest.com to find information, reviews and deals on all things Lake Tahoe from ski reports to vacation rentals.