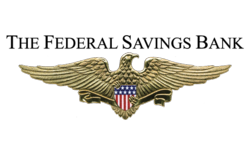 Twenty-one percent of respondents say their household income is significantly higher.
Chicago, IL (PRWEB) March 15, 2013
In the past few years home mortgage rates have been at all time lows. According to Fannie Mae's February 2013 National Housing Survey results, consumers don't expect the rates to change anytime soon. However, The Federal Savings Bank encourages potential homebuyers to take zero chances and pre-apply for a mortgage now.
Doug Duncan, senior vice president and chief economist at Fannie Mae said he and his colleagues believe the economy will strengthen within the next 12 months.
"We are receiving many mortgage applications at The Federal Savings Bank because potential buyers are both optimistic about the housing market, and are fearful of higher rates in the future" says Nick, a banker. A senior vice president at Fannie Mae, Doug Duncan, agrees with consumer optimism in a statement, "we expect home prices to firm further amid a durable housing recovery, gradually reducing the population of underwater borrowers and helping to boost the share of consumers who say that now is a good time to sell."
The future of mortgage rates for homeowners
If there is another large downturn like the one a few years ago, there isn't a clear plan in place to leverage the government out of the business of being able to guarantee Americans their mortgages. However, since the government has always backed mortgages to make it easier for veterans and low-income first-time homebuyers to purchase homes, there shouldn't be a huge issue in the long run. For those fearing higher interest rates, please note, the Federal Reserve has stated, they do not expect to raise rates until unemployment falls to 6.5% which may happen soon as the Fannie Mae survey reported that Twenty-one percent of respondents say their household income is significantly higher. To get started on a home loan application visit: TheFederalSavingsBank.com