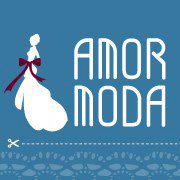 AmorModa announces 18 new pink bridesmaid dresses today.
(PRWEB) March 15, 2013
Today, AmorModa.com, a well-known online store of wedding dresses and bridesmaid dresses, announces its 18 new pink bridesmaid dresses for Spring, 2013, which are simple, beautiful, cute, and fresh.
These new bridesmaid dresses come in popular styles, like A-line short chiffon bridesmaid dresses with ruffle beading, sweetheart strapless knee-length taffeta bridesmaid dresses, and so on. Moreover, they are properly long, just near the knees, because the designers of AmorModa know that the bridesmaid may otherwise steal the thunder of the bride.
For a bridesmaid dress, the most important thing is to match the bride's wedding dress. Though the bridesmaid dress needs to be stylish, it's also important to choose a simple, beautiful and low-key dress. This is the reason that many people prefer to choose the pink bridesmaid dress.
"Pink stands for romance and it can of course be used for the bridesmaid dresses. Take a look at our new pink bridesmaid dresses, and you may enjoy the fashionable and nice dresses," says, a spokesman for the company. "Please avoid wearing too heavy or dark accessories, which will make the guests feel immature. Light pearls and crystals can be the best choice for you."
In addition, AmorModa.com aims to provide customers one-stop shopping experience, and handmade shoes, jewelry, and veils are available at its website. AmorModa.com is also launching a site-wide promotion now, and all the clients can get a discount, up to 59% off.
About AmorModa.com
Founded in 2008, AmorModa.com is a leading supplier of women dresses, and is selling 5000 kinds of different women dresses, including wedding dresses, bridesmaid dresses, formal dresses, holiday dresses, prom dresses, and so on. It is enough to deal with any picky customer.
For more information, please visit http://www.AmorModa.com