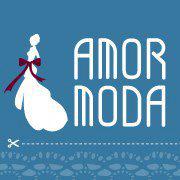 AmorModa is announcing a promotion for its trendy bridesmaid dresses from today to Mar. 31, 2013.
(PRWEB) March 16, 2013
AmorModa is a leading brand of wedding dresses and special-occasion dresses. Now, AmorModa is announcing a promotion for its trendy bridesmaid dresses from today to Mar. 31, 2013. All the online clients can get a discount now, up to 59% off.
All the bridesmaid dresses are from top designers, and they have been embedded with some Oscars 2013's elements. These dresses feature fresh designs, cool cuts, meticulous production and effective transport services. On the page of AmorModa.com, customers can find the bridesmaid dress styles they like with some clicks of a mouse.
Eason Chen, CEO of the company, said, "Words alone will not do this stylish beauty justice as it is truly breathtaking and beautiful. We are ready to bring you the trendiest, newest and hottest styles. These bridesmaid dresses must be the most shining stars in the wedding dress industry in the Spring of 2013."
"Your bridal attendants are the people you feel closest to who have supported you (and your relationship) from the start. With all that going for them, you want to make sure you choose bridesmaid dresses they're going to love," added, Eason Chen. "We have designer bridesmaid dresses for sale that suit any taste and style, so find the one that will make your wedding perfect.
In addition, AmorModa is offering similar discounts on its full range of dresses, like prom dresses, evening dresses, and more. AmorModa always provide different styles of special-occasion dresses at acceptable low prices. More details can be found at its website: http://www.AmorModa.com/
About AmorModa
Founded in 2008, AmorModa is a professional women's dress manufacturer and retailer, specialized in wedding dresses, bridesmaid dresses, evening dresses, and wedding dress accessories. The reason to choose AmorModa is very simple: AmorModa offers high quality products at affordable prices, and all their products are offered with free shipping.