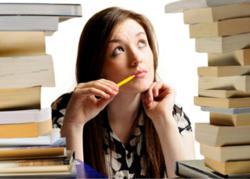 AnatomyOne's tightly integrated, highly searchable content helps students reach a deeper understanding.
(PRWEB) March 18, 2013
Amirsys today unveiled AnatomyOne2.0 at the 2013 annual American Medical Student Association meeting in Washington, DC. AnatomyOne is an online learning experience that brings together all the resources students need to master anatomy. With the 2.0 release, AnatomyOne introduces four Learning Paths to guide students through AnatomyOne's abundant content.
"To succeed in anatomy, students need a core textbook, an atlas, dissection guide, and review book with board style questions," says Dr. David Morton, Associate Professor of Neurobiology and Anatomy at the University of Utah School of Medicine and AnatomyOne Editor-in-Chief. "AnatomyOne brings together all these resources into one digital resource and bridges the gap between these islands of information. The tightly integrated, highly searchable content helps students reach a deeper understanding. Because AnatomyOne is based on web technology that students are already accustomed to, they can grasp essential concepts quicker than ever before."
To guide students to the information they need most, AnatomyOne includes four Learning Paths: Clinical Gross Anatomy by Region, Clinical Gross Anatomy Integrated Approach, Gross Human Anatomy by Systems, and Gross Human Anatomy for PT and OT.
Students can also subscribe to a customized Learning Plan created by their anatomy course instructor. When students select a Learning Plan, their view of the robust AnatomyOne content is focused on the material they are required to master for their course. Once inside a module, students can take notes directly within the text. They can also take assessments for each module and track their performance within their Learning Plans.
If students need to delve deeper into the AnatomyOne content, powerful search tools let them filter according to text, images, or glossary terms.
For more information about AnatomyOne, please visit http://www.anatomyone.com or http://www.facebook.anatomyone.com.
ABOUT AMIRSYS
Amirsys, Inc. is a leading provider of innovative healthcare information solutions in radiology, pathology, and anatomy. Our unique combination of proprietary technology and image-intensive, evidence-based content provide online problem-solving solutions and reference books to thousands of physicians and health professionals worldwide.