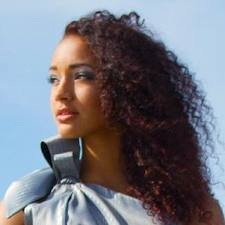 "I'm both flattered and thrilled to show a handful of my designs on such a respected morning show like TODAY," said Allegra. "And to sit alongside such a talented designer like Rachel Roy is a dream come true."
New York, New York (PRWEB) March 15, 2013
Courtney Allegra, the youngest fashion designer to ever participate in Los Angeles Fashion Week, revealed some of her garments on America's number one morning show, TODAY. With designs beyond her sixteen years, the young designer's strong sense of personal style, edgy designs and charisma positions her as a strong force in the fashion industry. Designing since the age of twelve, Allegra was handpicked by NBC Producers as a Rising Teen Star to be featured on TODAY.
"I'm both flattered and thrilled to show a handful of my designs on such a respected morning show like TODAY," said Allegra. "And to sit alongside such a talented designer like Rachel Roy is a dream come true."
Inspired by her travels to Europe, the Courtney Allegra collection captures the fresh style of the young trendsetting locals in Paris and London. Their sophisticated street style is emulated in the intricately designed zippered tail coat, which when unzipped transforms into a short jacket with a statement leather collar, inspired by a dressage coat. Her strengths lie within her ability as a designer to mix textures in monochromatic looks by playing with luxurious leathers, wool and cottons translating the ease of the European downtown chic style.
Her collection can be purchased online at http://www.courtneyallegra.com.
For more information or to schedule an interview, please contact:
Jessica Piha
P3R Publicity
jessica(at)myp3r(dot)com
206.422.0712
About Courtney Allegra
The Courtney Allegra collection debuted in 2012 at Los Angeles' Fashion Week, making Courtney Allegra the youngest fashion designer to participate on the runway. The young designer received the highest accolades at "Hollywood Top Fashion Designer Awards." Beyond designing, Courtney Allegra is a decorated competitive horse jumping showman as well as a top honor student.