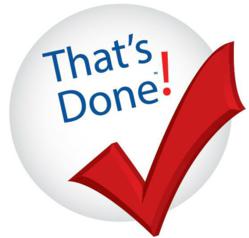 "Our implementation methodology is designed to help customers achieve these goals rapidly and effectively"
(PRWEB) March 19, 2013
For 5+ years, Novatus has been known for rapid and effective deployment of its CLM solution for numerous Fortune 1000 companies, via innovative on-site workshops that enable customers to use the contract management system within days – a significant differentiator versus other CLM providers who require months or years to implement. This approach not only enables the most rapid start-up in the industry, but also results in significantly lower cost of ownership due to much lower professional services (PS) expense.
"We're built on web services and our application is highly configurable by the user, enabling the most rapid deployment in the industry for even the most complex customer requirements. Customers today want immediate use of their contracts within their CLM solution, and we can provide this," says Marlene Bauer, SVP of Professional Services. "Our robust CLM repository is literally up in hours, with the rest of the contract management life cycle ready for use in days. We deliver our proprietary services on site with our customers in intensive workshops, providing the training, coaching and knowledge transfer required for the most effective and rapid software launch possible. "
"We are very happy to be bringing back Don Allen, with over 11 years of CLM implementation experience, to augment the excellent work the rest of our team is doing around the globe. He joins Kari Krengel and Patrick Allen, each with over 12 years of CLM implementation experience," says Ms. Bauer. "Our ACT™ (Activation, Configuration & Training) Services consistently delight our clients by helping them streamline their contract management software in days, not months or years," says Ms. Bauer. "We love seeing our customers empowered to manage their contracts in ways not possible before deploying Novatus"
"Customer satisfaction is paramount to us – our passion is to see our clients successful with Novatus, increasing their productivity and profitability, as well as managing risk, with our solution," says Bob Gambotz, CEO. "Our implementation methodology is designed to help customers achieve these goals rapidly and effectively. Our PS team is also critical in this endeavor, and each team member brings a wealth of experience and passion for excellence to our customer deployments. The addition of Don Allen builds on our strengths, and we are delighted to have Don join the team."
Novatus has also added six new senior programmers at their corporate headquarters in Orlando, Florida. These programmers will continue to evolve Novatus functionality in keeping with customers' needs, and will also support integrations with ERP, CRM, CPQ, SRM and other solutions, allowing customers to fully integrate their contracts with financial, sales and supply chain systems.
Novatus specializes in: Document Repository and Event Alerts, User Administration and Workflows, Contract Creation, Reporting, Negotiation Portal and Electronic Signature Integration, Contract Management Reporting and Compliance, and much more.
About Novatus Contract Management (NCM)
Novatus was founded in 2008 by well-respected and globally recognized contract and supply chain industry leaders and pioneers in the contract lifecycle management (CLM) industry, who are passionate about providing results-oriented contract, compliance and supplier management web-based software solutions and un-matched customer support resulting in measurable, positive business results for their clients. Novatus has a compelling and scalable business solution for companies of every size, and Novatus is in use today by thousands of Global 1000 users to manage diverse purchase, sales and partner agreements.
For more information, visit http://www.novatuscontracts.com or call 877.745.3070
Jeffrey P. Bosworth
Novatus Contract Management (NCM)
877.745.3070
jbosworth(at)novatuscontracts(dot)com