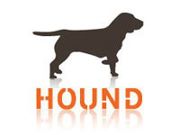 Jobs in the health sector have been a consistent bright spot in the labor market for the past few years
Pasadena, CA (PRWEB) March 15, 2013
The health sector added 32,000 jobs in February, based on the latest Bureau of Labor jobs report. Health care expansion has been spurred on by a rapidly aging population creating increased need for nursing and residential care services. The monthly jobs report reflected health care hiring trends on Hound.com.
February was another strong month for health care employment, according to the latest job report released by the Bureau of Labor Statistics. The health sector added 32,000 jobs last month in what has become a consistent area of labor growth. Ambulatory health care services added the bulk of the jobs (14,000), followed by nursing and residential care facilities (+9,000) and then hospitals (+9,000). Significantly, the employment growth in nursing home and assisted living facilities points to the considerable strain put on the health sector as the U.S. baby boomer population enters retirement en masse.
Continued growth in the health sector was reflected in hiring data on Hound.com, a leading job search website. The site found 155,644 jobs in health care, based on employment data for the second week of March. The bulk of the employment demand was in nursing and physical therapy, as well as pharmacy technicians. Jobs in the health sector have been a consistent bright spot in the labor market for the past few years, helped along by the pressures of an aging population and health care reform. For those currently pursuing education or training in the medical field, demand is expected to remain steady, with encouraging job prospects.
"By nature of an aging population, we're going to continue to see strong demand for workers in hospitals and assisted living facilities," said Harrison Barnes, CEO of Hound.com. "This sector was already growing at a rapid clip before Obamacare was upheld by the courts and hospitals began expanding services to accommodate for the new requirements. We anticipate that this will be a consistent area of employment growth for the foreseeable future."
About Hound
Hound.com is a job search site based in Pasadena, CA. It is a part of the Employment Research Institute and owned by A. Harrison Barnes.