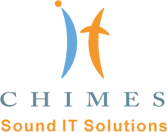 (PRWEB) March 15, 2013
Saffron Tech Pvt. Ltd., the Indian IT house behind brands like IT Chimes and Search Eccentric, recently completed 5 years of operation and to make the moment memorable the company organized several events. The New Delhi based company came into limelight after delivering several groundbreaking solutions in the fields of web development, mobile application development, internet marketing and SEO.
"It is like a dream come true for us," said Vibhu Satpaul, CEO and co-founder of the company. "There was a time when we had only a dream to do something different in the already crowded IT industry and nothing else. Gaurav (Sabharwal) and I were the only worker in our company and to grow into an organisation of 150 people, serving over 250 clients was no easy task. Things didn't always run like a fairy tale and we also faced our fair share of storms. Important is we stuck to it. Today, I feel happy and take pride to what we have grown into today."
The company orginally started as a web development company and later also started to serve solutions to the always growing SEO industry. Later, two different segments were made to pay more attention to each branch of business, IT Chimes provided web development and application development solutions while Search Eccentric served the SEO solutions. Today, the companies together serve more than 250 clients from each part of the world with major chunk of the customers coming from the USA, Europe and India. The company has also established its official presence in USA and England.
"We never thought we will make it this far," said the other founder Gaurav Sabharwal "and if anyone I would like to thank our employees. We were fortunate to find some real good employees who almost treated the company as a family and stayed with us during bad times. We wouldn't have made it this far without them."
The company arranged an intra-office cricket tournament on this occasion at the Major Dhyanchand Sports Complex and employee participation and enthusiasm was noteworthy. Both team awards and individual awards were handed over after the tournament. Later the company also threw a lavish party at the office to celebrate. The company took every measure to make the occasion memorable.
About Saffron Tech: Saffron Tech Pvt. Ltd. is the company behind the brands like IT Chimes and Search Eccentric. While IT Chimes delivers solutions like web development, application development, mobile application development and off shore IT staffing, Search Eccentric delivers exceptional solutions in the fields of SEO, SMO, ORM, PPC and other internet marketing.