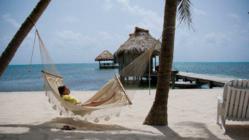 Belize still has a very low population density, so we're always happy to assist people in realising their dreams, whether on a great vacation or in making a more long term lifestyle choice.
(PRWEB) March 16, 2013
An emerging trend in retirement options recently identified in a major US publication confirms what locals have been talking about for years – western Belize is becoming the destination of choice for a new breed of retirees.
Lucy Fleming, the owner and GM of the popular Lodge at Chaa Creek, confirmed the reports, calling the arrival of expat retirees an "exciting new trend that enhances Belize's reputation as a place where people from all around the world can feel at home".
An article in the March 11 edition of US News and World Report describes a recent influx of self-sufficient couples looking to carve out a new life among the pristine rainforests and roiling farmland of the Cayo District of western Belize.
"As recently as a few years ago, the numbers of foreign retirees living in Belize's Cayo District numbered only a few dozen. Today, small but ever-expanding communities of expats and retirees seeking a back to basics lifestyle have established themselves in this pristine land of rivers, waterfalls, and rain forest.
"Many people, reaching this stage of life, are reminded of what's really important. This realization is spurring a new generation of folks looking for opportunities around the globe to embrace a self-sufficient, resilient lifestyle. In this context, Belize stands out," the article advises.
Ms Fleming said that this new demographic adds to the multicultural charm of Belize, and noted that Chaa Creek has been assisting people relocating to Belize for years now.
"Over the years we'd find that people would come here on holiday or on one of our all-inclusive Belize vacation packages, fall in love with the country and people, and ask our advice on how to relocate here. We're familiar with the Government of Belize's retirement incentives, which are really quite generous, and can point people in the right direction as far as finding land, workers and navigating their way through the legalities and practicalities of moving here.
"Belize still has a very low population density, so we're always happy to assist people in realising their dreams, whether on holiday or in making a more long term lifestyle choice. We find the best way to approach it is to come for a visit and then take some time to check it out, and we're here to help make that fact-finding process as enjoyable as possible," Ms Fleming said.
Ms Fleming and her husband Mick moved to the tiny English speaking country over 30 years ago just as it was making the transition from the former crown colony of British Honduras to the modern, independent nation of Belize.
The Flemings used their meagre savings to purchase an overgrown orange orchard on the banks of the Macal River, upstream from the then sleepy town of San Ignacio, and went to work.
Today, that small farm has evolved to become western Belize's premier eco resort, recognised worldwide as an award winning example of sustainable tourism and responsible travel. Having over time expanded into a 365 acre private nature reserve with an abundance of exotic flora and wildlife, Chaa Creek's unique approach to "casual luxury" attracts a range of guests from your average family, couples and groups of friends to members of the British royal family.
"Western Belize is so diverse that it's only natural that it would attract a variety of people. The infrastructure continues to improve, so the area now caters to those looking for a more 'back-to-basics' lifestyle as well as those who want a bit more comfort and luxury. The abundance of fresh air, clean water, fertile soil and wide open spaces have always been attractive, and now that secure communities are being added to the mix, western Belize is becoming even more desirable," Ms Fleming said.