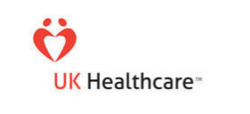 With the help of a generous donation from UK Healthcare, the Dementia Support Group can deliver therapeutic and musical activities and events in the future
(PRWEB UK) 17 March 2013
The UK's number one provider of personal and corporate health cash plans, UK Healthcare, has shown its support for Dementia Support Group, the Bolton based charity dedicated to people living with dementia and the people who care for them.
The Dementia Support Group provides a range of activities, events and resources designed to stimulate people living with dementia and those who care for them, mentally and physically. They aim to promote and protect the health and vitality of those living with dementia; and they believe in a future in which the wider public recognise the diversity of these people, and treat them with positivity, dignity and respect.
The Group champions the use of music as one of the most effective methods for stimulating dementia patients both mentally and physically. The therapeutic effects of music are proven, and even sufferers with severe cognitive impairment have demonstrated encouraging signs through song. This research led to the development of the Alzheimer's Society's 'Singing for the Brain' group sessions.
Now, the Dementia Support Group lead their very own musical therapy sessions in the form of their popular Memory Cafes. During these sessions local musicians and performers from all walks of life are invited to lead fun and stimulating group activities, which encourage people living with dementia and those who care for them to sing and dance along with a variety of different music.
Memory cafes are held in wonderful Bolton-based venues such as Victoria Hall and the Horwich RMI Club, providing comfortable and stimulating environments in which visitors and their carers can enjoy relief from some of the difficulties of their everyday lives. Fortnightly Zumba classes are also held, which are proving to be exceedingly popular with visitors of all ages. These enjoyable, musical activities produce results, but funding is required to ensure that the show can go on.
With the help of a generous donation from UK Healthcare, the Dementia Support Group can continue to deliver therapeutic and musical activities and events in the near future, but continued help and support is required to bring music to the hearts and minds of the 3,000 + people affected by dementia in Bolton today.
UK Healthcare donated more than £50,000 to range of worthwhile causes in 2012, in a record breaking year of charity work, but they aim to raise even more in 2013. The company also provides personal and corporate health cash plans which allow the policy holder to claim back the money spent on a wide range of medical services, including hospital stays, dental and optical check-ups, health screenings, prescriptions and much more.
Find out more about Dementia Support Group via the organisations official website, and visit the UK Healthcare site to discover the benefits of a health cash plan.