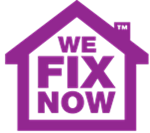 3 appliances and an environmental protection unit had been deployed to the scene
(PRWEB UK) 20 March 2013
It has been reported by the BBC that carbon monoxide at a block of flats in Glasgow's South Side has been traced to a contractor's generator. Fire fighters with breathing apparatus arrived at the 5 storey block of flats in Barrland Street after alarms were activated. Crews cleared the flats and no-one was said to be harmed. 3 appliances and an environmental protection unit had been deployed to the scene and atmospheric tests by a hazardous materials officer and a scientific adviser later identified the cause.
Providing plumbers in Lewisham, We Fix Now also provides a number of Gas Safe Registered engineers. The latest story prompted a member of the team to offer the following advice.
"Carbon monoxide is such a threat because it is a silent killer. It is odourless and tasteless and can kill in minutes. It is lucky that this block of flats had an audible carbon monoxide detector installed, as should every household. It is also important to make sure all gas appliances are checked at least once a year by a Gas Safe Registered engineer.
"The symptoms of carbon monoxide poisoning can be extremely similar to the flu or food poisoning which is why it often goes undetected. However, there are differences to look out for- for example, carbon monoxide poisoning does not cause a high temperature. Severe poisoning can also result in a fast and irregular heart rate."
We Fix Now is a London-based company providing emergency electricians and plumbing in London and counties. Renowned for their fast and effective service, the firm also specialise in unblocking drains, fixing central heating and boilers and sorting problems with gas. With a strong focus on customer service, We Fix Now prides itself on providing fully qualified and experienced engineers day and night, every day of the year.