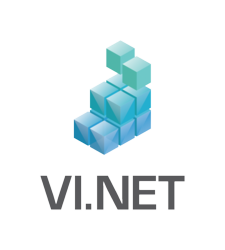 Save up to 90% on cooling costs and carbon footprint.
London, UK (PRWEB UK) 15 March 2013
Virtual Internet's Colocation solution provided from their high-spec Central London datacentre uses some of the most sophisticated and modern cooling technology available on the market today. With this, the datacentre is able to maintain an exceptionally low PUE of just 1.06, resulting in reducing cooling costs and carbon footprint by up to 90%, whilst at the same time ensuring servers are maintained and protected.
Traditionally, datacentres have a PUE of around 2.0 meaning that half of the energy they consume is used to cool servers and equipment. But using a top-of-the-range cooling system allows energy usage to be dramatically slashed resulting in an energy efficient service that will help to support any company's Environmental Policy.
Benefits of the new Colocation service include:

Save money on power – cut your cooling costs by to 90% with our highly efficient PUE of 1.06
Easy access whenever you need it – located conveniently in Central London with 24/7 easy access
Maximum uptime – innovative cooling system that can tightly control temperature and humidity even in the highest density rack configurations – keeping costs low and servers maintained and protected
High security – state of the art HD CCTV with motion detection, perimeter protection and bullet-proof isolated entrance guarded by SIA registered security staff 24/7
Safe from fire – environmentally-friendly, hybrid liquid nitrogen solution for fire suppression, which also acts as a backup cooling system
Fully populated rack potential – with up to 64A delivered to each rack footprint
Redundant power systems for added resilience – 2N + 2N power and distribution internally
"Our new high-spec Colocation solution in Central London is very exciting, as we continue to expand our datacentre footprint and the demand for high-quality, energy efficient colocation solutions are greater than ever" said Patrick McCarthy, Managing Director at Virtual Internet. He continued "Not only is it amazingly convenient for clients in London, and it's now the most energy efficient datacentre in the UK with an incredibly low PUE of 1.06. Not to mention our great value introductory offer, starting at £249 a month for a ¼ rack. We expect an exceptionally strong take-up of this solution."
Virtual Internet have been providing high availability managed web infrastructure services for businesses since 1996.
For more information, or to request a quote regarding one of Virtual Internet's products, please do not hesitate to visit their website.