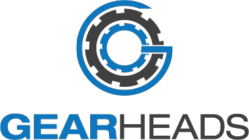 Rogers, AR (PRWEB) March 15, 2013
GearHeads.org, the leading source for automotive industry news and rumors, recently released an article titled "Attention Gearheads - It's Time To Drift Into Springtime." The article discusses fun car ideas for spring, including a few of the much anticipated new 2014 sports cars. The article can be found online at the GearHeads.org website. (http://gearheads.org/attention-gearheads-its-time-to-drift-into-springtime/)
The GearHeads.org staff wrote the article as a segue from the cold winter months into the much anticipated spring car season. While some auto enthusiasts spend their winter months searching for car parts for their existing vehicles and others spend the winter in anticipation of buying a new car, gearheads far and wide get excited for spring.
Chris Riley, founder of GearHeads.org said it best when he wrote, "We have to find alternate means of dealing with our addiction during the winter months whether it be playing racing games, wrenching on our winter project, or going to an indoor go-kart track. All of these are great to do but are like methadone to a heroin addict. They are simply just a substitute for the real deal."
A few of the 2014 sports cars mentioned in the article include the 2014 Corvette, Scion FR-S, Subaru BR-Z, Dodge Dart GT, Mazda6 and the Fiat Abarth, among a few others which are separated by price range.
"2014 sport cars are looking to be a solid selection of vehicles that can help fill that void left by addiction. As we have seen by some of the most prominent players such as the 2014 Corvette and Scion FR-S and Subaru BR-Z's. These three vehicles (more like two) will be hot ticket items and look to be well worth their price tags," says Riley about the 2014 sports car selection.
Auto enthusiasts can find more information about the spring cars, automotive industry news and share their input with other auto fans on the GearHeads Facebook page (http://www.facebook.com/GearHeadNews) or by following GearHeads on Twitter. (https://twitter.com/GearHeadNews/)
About GearHeads.org:
The founder of GearHeads.org, Chris Riley, has built hundreds of successful websites on the premise that offering edgy, informed and objective information that people truly want must be a guiding principal –not an optional consideration. The GearHeads.org team has been involved in nearly every aspect of the auto industry, including car sales and mechanic work. Riley, who handles the marketing and SEO aspects of the site, prides himself on an innate ability to wreck vehicles. This site is comprised of a formidable team with a successful legacy – and some of the boldest, edgiest views on cars around. Click here to see more at the Gear Heads Website more at http://GearHeads.org.
Chris Riley
Gear Heads
4796448280