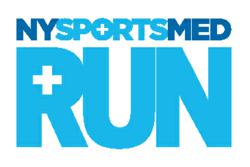 Our goal is to be the outpatient physical therapy resource for runners of all levels.
New York, NY (PRWEB) March 20, 2013
NY SportsMed (NYSM) proudly announces the launch of NY SportsMed RUN – a running program led by physical therapists that is specifically tailored to the New York running community. With three locations throughout Manhattan, the initiative is the first standardized, city-wide physical therapy program for runners. Combining cutting edge science with the latest in biomechanical methodology, NY SportsMed RUN is a comprehensive approach consisting of in-depth video analysis, a running group headed by members of the NY SportsMed staff, and a program of continuing education and community outreach.
A leader in the treatment of sports-related injury, NY SportsMed aims to be the gold standard for the runners and triathletes of NYC. "We saw the need for an expansive, comprehensive program here in our city," says Wendy Rhodes, a NY SportsMed physical therapist who is the Program Director of NY SportsMed RUN. "Our goal is to be the outpatient physical therapy resource for runners of all levels. We are therapists, exercise physiologists, and coaches. By utilizing the latest in research and technology, we're able to assess a runner's form and identify current biomechanical errors and potential injuries down the line. Once we understand the exact needs of each runner, we can understand their needs and help them move more efficiently."
The video analysis component of the program parallels physical therapy care, and is often included in the treatment plan. "Capturing motion on video, frame by frame, displays deviations in movement that are more difficult to see full-speed. It's the best method for diagnosing any problems that may exist, and it helps us more accurately devise a plan of attack based on the exact needs and goals of the individual," says Rhodes.
A free weekly running group, the NY SportsMed Running Club, is also offered. The group is open to anyone in the community and helps provide further motivation to those who want to step up their game. By having a medical professional on hand to interact with, runners can better assess those areas that may need correction.
As many of the staff teach at the professional level, they know the value in arming their patients with the right information. As a result, they stay up-to-date on the most recent medical evidence for their practice. "Evidence-based medicine keeps us current on the most effective practices for our patients. It makes our staff the most knowledgable in the city."
NY SportsMed has long been active in the New York running community. The physical therapy practice has their own NY Road Runners team, proudly sponsors New York races, and actively participates with running organizations such as Back on My Feet.
About New York SportsMed
New York Sports Medicine and Physical Therapy provides a personalized, comprehensive and holistic approach to physical and sports medicine and rehabilitation. Through the practice of physiatry, a medical specialty that focuses on the recovery from musculoskeletal injuries, function is restored, healing is promoted, and pain is alleviated. Its approach to sports medicine is to provide a comprehensive set of options to maintain your athleticism, heal your body from injury, and keep it as pain free as possible. To learn more about NY SportsMed, visit http://www.nysportsmed.com, on facebook at http://www.facebook/nysportsmed or twitter @NYSportsMed.