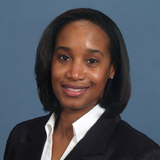 When you restore your smile, you restore your confidence.
Tampa, FL (PRWEB) March 15, 2013
Residents in Alpharetta, GA and the surrounding communities have a new option for comprehensive, affordable dental care now that Dr. Michelle Whyte has joined Coast Dental Holcomb Bridge, located at 8465 Holcomb Bridge Road, Suite 140.
Dr. Whyte has more than a decade of experience providing preventive, restorative and cosmetic dentistry. She and her friendly team treat adults, teenagers and children as young as 3. They provide a wide variety of services including teeth cleanings, fillings, extractions, teeth whitening, root canal therapy, crowns, bridges and dentures, Lumineers®, veneers and emergency dental care. The office can usually accommodate dental emergencies the same day. For an appointment, call (770) 594-2616 or visit http://www.CoastDental.com/HolcombBridge.
"I love being able to provide people with confidence," said Dr. Whyte. "A smile is one of the first and most important things others notice about you. If you are uncomfortable with the way your mouth looks, it shows to others. You smile and laugh less. When you restore your smile, you restore your confidence."
Dr. Whyte received her dental degree at the Medical College of Georgia School of Dentistry and is a member of the Academy of General Dentistry and the American Academy of Cosmetic Dentistry. She offers her patients advanced technology including bone grafting, laser-assisted dentistry and Identafi®, a multispectral imaging device for detecting oral cance r in its earliest and most curable stages.
Coast Dental Holcomb Bridge accepts more than 200 types of dental insurance, plus offers dental financing plans and SmilePlus®, which offers savings of up to 70% on dental services for patients without insurance. For office hours, money-saving offers and more information, please visit http://www.CoastDental.com.
###
About Coast Dental
Coast Dental of Georgia, P.C., with its professional associations, is one of the largest providers of general and specialty dental care in the United States with more than 180 affiliated practices operating as Coast Dental, SmileCare and Nevada Dental Associates. Coast Dental Services, Inc. is a privately-held practice management company that provides comprehensive, non-clinical business and administrative services to its affiliated practices. The company is headquartered in Tampa, Florida. For more information, visit http://www.CoastDental.com.
Disclaimers
*SmilePlus® IS NOT A REGISTERED INSURANCE PLAN. SmilePlus cannot be combined with insurance or discount dental plans. Minimum fee only. Fee may vary with complexity of case. ADDITIONAL CHARGES MAY BE INCURRED FOR RELATED SERVICES WHICH MAY BE REQUIRED IN INDIVIDUAL CASES. The dentists and hygienists are employees or independent contractors of Coast Dental of Georgia, P.C., (Adam Diasti, DDS, DN11634).