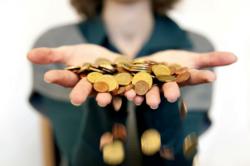 Expats can protect themselves from these kind of devaluations through relatively simple means.
London, UK (PRWEB UK) 16 March 2013
The pound has fallen dramatically over the past 12 months to 1.1 against the Euro and 1.5 against the Dollar.
Particularly in Europe, this has caused many expats to suffer a large loss of income and in some cases forced them to return home.
For example, an expat receiving £500 in pension income would have gotten €642 last year, but now would only receive €579.
According to Expatforum, this is causing more and more expats to buy property in the UK. Because the pound is now valued quite low, expats in Britain are finding this a good time to buy.
Conversely, expats in Europe are now reporting they are unable to keep up mortgage payments or purchase a home due to the loss in value of the pound.
Rachel Thompson, an associate for the Buying Solution in London, commented: "Those buying now are benefitting from a devalued currency, low interest rates and, in comparison to some countries, low property taxes. Because of this, to some, property prices are up to 30% cheaper now than they were in 2007/2008, despite prime central London property prices being 17% higher."
David Retikin, Director of Operations and Pryce Warner International Group, commented: "Expats are more vulnerable than most to currency fluctuations because they will often be receiving income in one currency, which then needs to be converted locally. This means they are often reliant on a good exchange rate to get by, and in some cases may have even moved overseas because of a good exchange rate. But expats can protect themselves from these kind of devaluations through relatively simple means. Multi-currency investment and savings accounts allow expats to invest funds in multiple currencies or in currency diversified investment portfolios. This spreads the risk of their investment and means that even if one currency falls in value, due to gains in another, the overall value of their income continues to grow. If the source of expats income is based abroad e.g. a pension and this has to be converted from pounds on a regular basis, then another solution is to move the pension assets overseas or into the country of residence, which greatly reduces exposure to currency fluctuations."