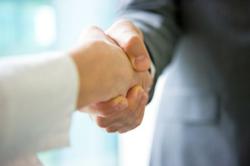 Canada recognises the importance of having an open and flexible labour market in today's global economy
London, UK (PRWEB UK) 17 March 2013
Pryce Warner International Group – According to ExpatForum, the first ever winners of the Citizenship and Immigration Canada International Qualification Network (IGN) Awards have been decided.
The new award is designed to recognise Canadians working in foreign credential recognition programmes for helping expats find work in Canada.
Rick Dykstra, a parliamentary secretary, commented: "For too long, too many newcomers have found themselves unemployed or stuck in survival jobs despite possessing impressive educational qualifications, work experience, and language skills. This has deprived both the newcomers and the Canadian economy."
The IQN, an online forum where individuals and organisations can share best practices n foreign credential assessment and recognition, is just one way in which the Canadian government has shown its commitment to making it easier for expats to live and work abroad in Canada.
In December last year a new "open work permit" was introduced, that allowed certain expats to keep their status and continue to work while they waited for the final decision on their permanent residency status.
A Federal Skilled Trades Programme was also set up for 2013, which will accept 3000 applications to help fill vital labour shortages in the Canadian economy.
These programmes were in part responsible for Canada seeing the number of new expats, 257 515, hitting record highs last year.
David Retikin, Director of Operations for Pryce Warner International Group, commented: "The Canadian government has admirably demonstrated a commitment to helping emigrants settle and find work in Canada, and this also reflects a wider recognition of the importance of having an open and flexible labour market in today's global economy. Anyone considering looking for work overseas would be wise to consider Canada. In addition to the many new policies introduced designed to help expats settle and fin work there, Canada also regularly tops or comes in the top ten for quality of life, healthcare and public education globally."