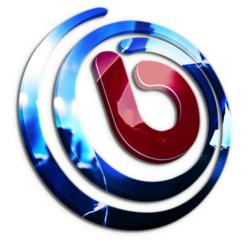 BEAT100 users are now receiving radio airplay, ultimate musician awards, brand new music software and plenty of views and new fans, just by signing up for free.
(PRWEB) March 17, 2013
BEAT100 is a social network that consists of the best features from Facebook, YouTube and Billboard, creating the perfect social networking platform, designed specifically for musicians. It's a platform that can be used to share musician's latest music videos to people all around the world whilst staying in contact with friends at the same time. BEAT100 has continued to grow since it's launch, and new features are being added day by day. For instance, the new BEAT100 Genre Music Charts have just launched, allowing users to be ranked by their music taste and style.
BEAT100 are also introducing a new BEAT100 profile page, which will include an audio player, in which artists can upload their own audio tracks and make playlists of their favourite music. This profile page will also allow users to post up status updates, photos, cover photos and videos. The developers at BEAT100 have taken features from the top social networks and music features to produce the ultimate social network for musicians, and already hundreds of thousands of aspiring new artists have signed up to what is now fast becoming the most popular music video chart based social network.
Users can even sign in with an existing Facebook or Twitter ID and, once done, it's very easy to start uploading videos. Users can either upload them from their computer or use a simple URL from any existing videos already on YouTube, which makes things even easier. Once done, musicians and bands can enter the BEAT100 Music Video Charts and be in with a real chance of winning a cash prize, along with a worldwide press release. These prizes are continuing to grow, with Toontrack adding to the prize pool and donating EZ music software to the first place winner each week. Companies are flocking to BEAT100, in order to sponsor the chart, and advertising has now been made available.
With over 50,000 Twitter followers and over 50,000 Facebook likes, various new radio partners, and hundreds of thousands of users on the network itself, BEAT100 is the place to be and there are more new features always being announced. BEAT100 users are now receiving radio airplay, ultimate musician awards, brand new music software and plenty of views and new fans, just by signing up. The sky is the limit for these musicians on BEAT100.
With over a million video views per week, it's a no-brainer. Users only have to read some of the comments from artists who have been featured on the site to get an idea of how BEAT100 has brought success to people all over the world. Any musician may be featured in a news article by the BEAT100 news team, because the BEAT100 A&R Team does not only feature artists who do the best in the charts. Every single video uploaded to the network is watched and awards are based entirely on the quality of your work not by a chart position. If a music video really shines, it may even be awarded the BEAT100 Ultimate Musician status, giving musicians and bands even more exposure via PR Web.
BE SEEN - BE HEARD - BE REWARDED
By Alan Devon