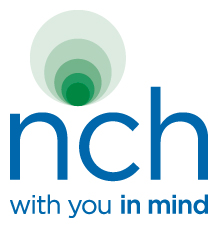 Hypnotherapy changes how a smoker feels about cigarettes and changes their desire to smoke.
(PRWEB UK) 21 March 2013
According to reports by the BBC, smokers are now banned from lighting up at 130 playgrounds in Gwynedd under council plans to make play areas smoke free.
Signs advising members of the public not to smoke will be erected in council owned play areas, leisure centres and secondary schools. The move comes after three other councils in Wales have banned smoking in areas frequented by children.
The new legislation has been praised by anti smoking group Ash who believe that children should be able to enjoy playing without the presence of cigarettes and the rubbish associated with them.
Smoking is often a hard habit to quit with smokers struggling to fight cravings. Hypnotherapy can provide a new, fresh approach and can change the way a smoker approaches their habit providing the strength and determination to quit, as a spokesperson explained, 'Hypnotherapy changes how a smoker feels about cigarettes and changes their desire to smoke. It can work at enhancing already present wishes and ultimately achieve quitting. The client must be willing to work hard at determination and remain focused on the achievable end goal.'
The National Council for Hypnotherapy continues to raise awareness of the possibility of quitting smoking through hypnotherapy.
NCH represents over 1800 hypnotherapy professionals within the UK and is committed to ensuring the highest possible professional standards amongst our members. Those looking for help with smoking, weight, anxiety, panic attacks, habits and phobias may be helped by local NCH accredited therapists, look for the NCH seal of approval on their websites. As one of the largest registers of independent Hypnotherapists, the National Council for Hypnotherapy (NCH) is actively involved with the Complementary and Natural Healthcare Council (CNHC) and strives to develop standards for the benefit of the profession, now and into the future.