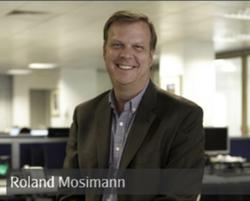 Together, AlignAlytics and PMSI help organizations get answers, drive outcomes and make analytics strategically tactical.
Philadelphia, Pennsylvania (PRWEB) March 18, 2013
In response to growing demand for repeatable analytical expertise and solutions, AlignAlytics and Practical Management Solutions and Insights (PMSI) have entered into a definitive merger agreement to bring their software-enhanced analytics services together. The combined services of AlignAlytics and PMSI help organizations get answers to business questions quicker, drive tangible outcomes and strategically plan their analytics roadmap to achieve the highest value goals in their organizations.
Each company was co-founded by one of two brothers – Roland Mosimann and Patrick Mosimann – who both have advanced degrees in business, experience in management consulting and passion for analytics. In recent years, the organizations had been working together in continuous partnership to satisfy the analytic needs of their clients in a repeatable fashion.
"Analytics are table stakes today for organizations," said Roland Mosimann, CEO of AlignAlytics. "But many struggle with deriving the outcomes or value they expect from analytics despite the number of experts and tools they have. Ever since Patrick and I co-authored the Performance Manager books in 2006 we've seen our firms' activities converge to the point that we chose to offer combined services to clients. Together we can better provide the needed ingredients to: align analytics more strategically; rapidly get answers and tell the story from the data; identify and measure the key drivers of shareholder value; and ultimately thereby achieve the highest value from analytics efforts."
"Business analytics will make a difference to business performance only if business and IT leaders implement these technologies as part of a comprehensive strategy." said Neil Chandler, Research Director at Gartner, in his recent report, Agenda Overview for Analytics, Business Intelligence and Performance Management, published January 3, 2013. "How to gain business value from information and use information to drive better business performance have become key issues for organizations."
"We have been seeing this time and time again with our clients," said Patrick Mosimann, Founding Director of PMSI. "Especially now, with Big Data posing new challenges – organizations are overwhelmed with where to start and how to get value. PMSI has solutions for Big Data management, data scientists with proven expertise and repeatable frameworks that allow us to rapidly prototype analytics. AlignAlytics have technology platforms, methodologies and consulting expertise to create outcome-based performance driver metrics, analytics strategy and roadmaps. Together, we help establish early quick wins, plan analytics roadmaps and enable organizations to be successful in this space."
"AlignAlytics initially helped us define a vision for analytics and develop a road map for getting there that was aligned with our major business priorities," said Steve Thomson, Senior Director of Finance Transformation at Jabil Circuit, Inc. "PMSI's rapid prototyping capabilities then helped us build our award-winning analytics library and gain faster adoption throughout the organization. More recent work has helped us extend our 'line of sight' with tighter integration between our long and short term planning processes based on a common performance driver and metrics framework."
The company, to be headquartered in Philadelphia, Pennsylvania, now gains expanded global presence with their major data science center located in London, courtesy of PMSI, and has additional presence in South Africa, Canada and Australia. Patrick and Roland will serve as co-CEO's and move forward to operate under the AlignAlytics name. The new interim website for the combined entity and the solutions can be found at http://www.align-alytics.com/launch
About AlignAlytics
AlignAlytics is a leading strategy, risk and performance management organization with 20 years of experience and thought leadership in analytics. AlignAlytics' software-enhanced services, best practice frameworks and hands-on workshops helps worldwide organizations build a dynamic and integrated management framework that aligns the core competitive capabilities of people, process, systems and information across every functional area – shedding light on risk and opportunity and illuminating what matters most.
About PMSI
PMSI is a management consulting firm specialising in Advanced Analytics and insight creation for strategic transformation and market intelligence. Having been founded over 20 years ago, PMSI continues to break new ground in analytic challenges, strategy, insight, design and investment advice.