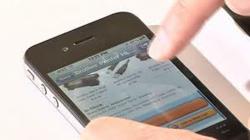 Portable device with internet access are redefining the roles of journalist and participant when it comes to important events.
Boca Raton, FL (PRWEB) March 15, 2013
New technology has brought a number of changes to our world, and it has also changed the way that we view our world. In a report airing this spring from In View, audiences will see how portable devices have given people around the world the opportunity to become citizen journalists.
The In View TV series is hosted by Larry King, long time host of his own interview program on simulcast on television and radio. Over the course of his career, Mr. King has conducted more than 50,000 interviews with some of the most important people of our time.
In this new report, In View (855-446-8439) will be talking to journalism observers about how smartphones and other portable devices with internet connections are essentially self-contained television studios with the capacity to shoot video and then broadcast it. This seismic shift where the news consumer has become the distributor means that point-of-view journalism has become common from some of the world's most volatile places.
In View hosted by Larry King will also be looking at the unique ethical questions facing the citizen journalist, who might not abide by the same practices as a professional journalist when it comes to material they produce.
The In View TV series airs on cable networks like The Discovery Channel across the country. The program explores many of the important issues in education, technology, the environment, and business that are getting the attention of leaders in the 21st century.
The new report on citizen journalism is set for a May, check local television listing for more information or visit the website http://www.inviewseries.com.