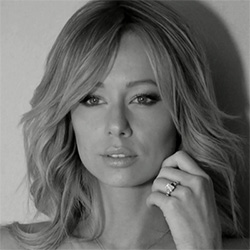 The video features Vanna K model, Rachel Bernstein, looking gorgeous, showing off some of the hot 2013 designs.
Los Angeles, California (PRWEB) March 20, 2013
California-based jewelry designer, Vanna Kitsinian, definitely put the "crowning" touch on all of her jewelry for her luxurious 2013 Look Book. The book contains high quality photographs of dozens of Vanna K's unique diamond engagement rings as well as other pieces created with fine gem stones. Many fans have wondered what it was like putting the book together. The company's new video gives fans a rare, behind the scenes look at what goes into the creation of a high quality fashion catalog that features beautiful, professional models.
The video features Vanna K's official model, runway model Rachel Bernstein, looking gorgeous as she shows off a number of diamond engagement ring designs. Some viewers may even recognize Bernstein from her television appearances. Shot on location at the SLS Hotel in Beverly Hills, the video uses a combination of black-and white and color footage to create a sense of vintage glam.
The Vanna K Look Book can be requested at the Vanna K website, http://www.vannak.com. There visitors can also watch the Look Book video, browse through hundreds of Vanna K designs, and locate a nearby dealer.
About Vanna K
Vanna K is the crowned queen of unique micro pave setting diamond engagement rings. Inspired by femininity and art deco design, Vanna K's unique engagement rings are classic and represent timeless elegance. Vanna K is all about fulfilling a woman's desires - her desire to feel beautiful, ethereal, and loved. If you are looking for a timeless, unique diamond engagement ring, look no farther than Vanna K.