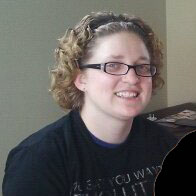 "Rentapen has taught me so much in the little time that I have been with the company," said Thies.
Waukesha, WI (PRWEB) March 19, 2013
On February 26, 2013 Nicole Thies was hired full time as Rentapen's Marketing Coordinator after a three month probation/internship period as the Marketing Assistant. She holds a Bachelors' of Science in Marketing and Psychology from Ottawa University and an Associates of Applied Science in Marketing from Waukesha County Technical College. Her main responsibilities as the Marketing Coordinator is to assist Manufacturing Engineers and Machine Designers find and learn about Rentapen's line of Jig and Fixture Components and Weld Fixture Design and Build services. She will do this through website content and analysis, expanding social media activity, networking and relationship building, public relations assistance, and other duties that help Rentapen Inc. and President Susan Straley on an ongoing basis.
Rentapen Inc. is pleased to announce that Thies has made great strides in understanding the uses of weld fixtures and their components. She is learning and helping with the process of shipping and packaging Rentapen's precision steel shims (RAPid Shims™) and all other RAPid Tooling Components™. On a daily basis Thies is taught different skills in the office in order to help the Rentapen Inc. team as much as possible. Thies has shown interest in learning how a 3D model weld fixture design becomes a machine tool. "I would one day like to be able to assist in projects that Rentapen Inc. is presented," said Thies.
"I am thrilled to work for a company that gives me the right amount of freedom of expression as a marketer. Rentapen has taught me so much in the little time that I have been with the company. The manufacturing and engineering industry is a great industry to be in and provides great job security" said Nicole Thies.
Rentapen is a machine design company that is dedicated to reducing time and cost in the design and build of weld fixtures for manufacturers. A weld jig or assembly fixture holds production parts together while they are being manually or robotically welded or assembled. In 2002 Rentapen Inc. developed a line of RAPid Tooling Components™. RAPid Blocks™, RAPid Plates™, RAPid Clamp Risers™ and RAPid Shims™ save customer's time and money. Before the product line was developed, customers had to design their own models, detail their models, check their models, program their CNC or laser to create these standard components. Now, customer can easily create the precise RAPid Tooling Component™ 3D Models that they are looking for by downloading it from Rentapen Inc.
Thies comes to Rentapen Inc. with five years of experience in the marketing and promotions field. Most recently, Thies worked as an event/brand specialist and as the owner of Social Brand a small Marketing Firm and FundCrowd Benefits a small Not-For-Profit. Thies still maintains and is involved in these businesses outside of Rentapen Inc. These businesses have given Thies the skill she uses at Rentapen Inc., including social media marketing, branding, and community involvement.
"Nicole's enthusiasm for Rentapen and our commitment to helping manufacturers tool up their factories with the best jigs and fixtures is contagious," said Straley. "She loves reaching out to others through networking in person and online. I am pleased to have her drive and energy on our team."
Thies combines her Rentapen Inc. experience in marketing and promotions with past experience in a number of other areas, specifically public relations, event planning, and as a Chapter President for Waukesha County Technical College Collegiate DECA. In order to enhance her understanding of machine tooling, Thies uses a lot of the skills she developed while spending time in the United States Navy as a Gunners Mate.
Rentapen Inc. is the weld fixture specialist, and is home of RAPid Tooling Components. Rentapen Inc. has been providing machine tool design services to manufactures since 1976. A Certified Woman Owned Business and owns RAPid Tooling Components™. For more information Rentapen Inc., please call 262-542-8891.