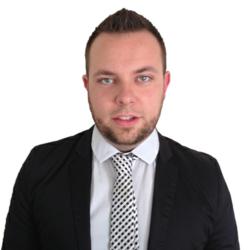 I especially look forward to collaborating with Advanced Discovery's world-class eDiscovery professionals to build efficient and productive teams that can meet all our clients' needs at all times.
MOUNTAIN VIEW, CA (PRWEB) March 19, 2013
Advanced Discovery announced today the addition of Preston Johnson as Director of Operations, Managed Review, responsible for supporting the company's Document Review Division. A veteran of one of the top legal staffing companies on the West Coast, Johnson brings years of experience and the ability to deliver Advanced Discovery's clients with an optimized document review experience.
"I am excited to work with Advanced Discovery to manage and operate their turnkey review centers nationwide," said Johnson. "I especially look forward to collaborating with Advanced Discovery's world-class eDiscovery professionals to build efficient and productive teams that can meet all our clients' needs at all times."
Preston Johnson brings more than five years of managed review experience to Advanced Discovery, having supported review projects with hundreds of attorneys nationwide on a variety of matters for Am Law 200 law firms and Fortune 500 companies. "We are committed to delivering outstanding results to our clients on every discovery and document review project," said Advanced Discovery CEO David Vandygriff. "Preston's extensive experience will help us continue that tradition."
ABOUT ADVANCED DISCOVERY:
Advanced Discovery is a leading provider of eDiscovery services to clients worldwide in both the legal and corporate communities. Our services include computer forensics, electronic discovery, early case assessment, web hosting, document review, and paper discovery. Advanced Discovery offers technology solutions that assist law firms and corporations to quickly and accurately reduce vast amounts of electronically stored information into essential and searchable data sets, effectively providing a high value product at a low comparative cost. Headquartered in Mountain View, California, Advanced Discovery maintains locations in Los Angeles, San Jose, San Francisco, Orange County, Century City (California), Dallas, Austin (Texas), Chicago, Overland Park (Kansas), Washington D.C., and New York City. More information is available at http://www.advanceddiscovery.com
###
For more information contact:
Website: http://www.advanceddiscovery.com
Company: Advanced Discovery
Contact Name: Glenda Hoffman
Contact Email: marketing(at)advanceddiscovery(dot)com
Contact Phone: 866-342-3282