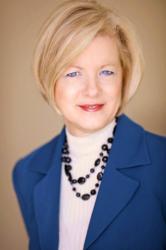 "Tammy is one of those rare marketing people who is a great strategist but can execute tactical plans to drive and support exponential growth."
Newtown Square, PA (PRWEB) March 17, 2013
My Alarm Center today announced it has added marketing veteran Tammy Beil as its new Vice President of Marketing. Ms. Beil will utilize more than 20 years of start-up and corporate experience to help support My Alarm Center's aggressive growth goals and U.S. market expansion. She will be responsible for co-creating the company's organic growth plan and building a new "multi-regional" consumer brand in the U.S.
"Tammy is one of those rare marketing people who is a great strategist but can execute tactical plans to drive and support exponential growth," said Amy Kothari, President and CEO of My Alarm Center. "She will report to me directly and oversee the development and implementation of go-to-market strategies, establishment of differentiated market positioning and messaging for the corporate brand in C-to-C, B-to-C, and B-to-B markets. This industry is changing fast and Tammy is the perfect person to help us stay ahead of the curve."
Ms. Beil was most recently principal of TABeil Marketing Solutions, where she focused on ROI models, CRM strategy, and integrated communications planning for message development. She had previously been Vice President of Marketing for FedEx Freight, where she led a team in product development/management, communications and go-to-market strategies for the $5 Billion company. She also has direct experience in the technology sector where she was the National Marketing Director for Expanets, a division of Lucent Technologies. In 2008, she was named Marketing Executive of the Year by the Transportation Marketing and Communications Association.
Tammy is an active member of the Philadelphia Direct Marketing Association, Greater Philadelphia Senior Executive Group (GPSEG), American Marketing Association, Penn State Alumni Association and The Smeal Business College Group. She is also the Secretary of the United Way of Southeastern Pennsylvania Women's Initiative Committee. Tammy earned both her MBA and undergraduate degrees at Pennsylvania State University.
"I'm truly excited to be taking on the challenge of differentiating My Alarm Center in such a competitive market," said Ms. Beil. "The team has developed an effective business model and strategic plan. There is tremendous opportunity to grow the customer base organically in a dynamic industry. Protecting our families and monitoring our homes on-the-go is vital and we have the technology and customer service to make sure consumers can leverage it."
About My Alarm Center
Founded in 2000, Philadelphia, PA based My Alarm Center provides the most technologically advanced residential and small commercial security services and home automation technologies to households and businesses across the United States. Services include cellular monitoring, fire, flood and carbon monoxide protection, identity theft protection, and personal emergency response systems. For my information visit: http://www.MyAlarmCenter.com.