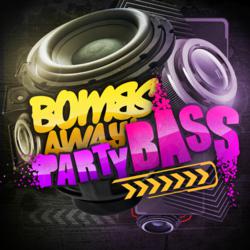 Teaneck, NJ (PRWEB) March 19, 2013
With a long list of club smashing hits, including "Swagger," "Super Soaker," and "Get Stoopid," Australia's Platinum selling DJ/production duo, Bombs Away, have proven they know how to bring the party! Their latest single, "Party Bass (Feat. The Twins)," is certainly no different: a bass line driven, bouncy track that's already shaping up to be this summer's party anthem.
"Party Bass" is set to drop on the US this April via Radikal Records, complete with two huge remix packages. The original single package as well as "Remixes Part 1" will be available on iTunes, Amazon and other major online retailers on April 2nd. "Remixes Part 2" will be released via the same channels on April 9th. Both remix packages will additionally be released through Beatport on the same dates.
All the tracks for "Party Bass" are available now for purchase on http://radikal.com as a digital download or free streaming.
Bombs Away are already like seasoned veterans in their field, even though they have only been in the limelight for the past couple of years. They are in a class of their own when it comes to remixing and creating their own tunes, and have surpassed Platinum sales in Australia and over 3 million views worldwide for their 2011/2012 hit "Super Soaker."
They were once again crowned #1 DJs of Western Australia and #8 of Australia in the InTheMix Awards 2012. Their last track, "Get Stoopid," reached #1 on the ARIA Club Charts and #1 on Channel [V]'s Club Charts!
Bombs Away - Party Bass (Feat. The Twins) Track Lists
Single (4/2)
1 Radio Edit
2 Clean Radio Edit
3 Original
4 Video Edit
Remixes Part 1 (4/2)
1 Original
2 Apocalypto Remix
3 Krunk Remix
4 Kronic trap Remix
5 Komes Remix
6 Uberjakd Remix
Remixes Part 2 (4/9)
1 Calvertron Remix
2 Kairo Kingdom Remix
3 Tenzin Remix
4 Mikael Wills Remix
5 Reece Low Remix
6 Science Remix
Radikal Records offers artists national distribution through SONY/Red Distribution, electronic distribution through iTunes, eMusic, Amazon and all major downloading services, and other resources including production, artist development, product marketing and licensing opportunities. In recent years, Radikal has worked with many artists including: 2 Unlimited, N-Trance, Zombie Nation, ATB, Yello, Scooter, Schiller, Blank & Jones, Cosmic Gate, Sinead O'Connor, Voodoo & Serano, Apollo 440 and others. Visit http://radikal.com for more information.