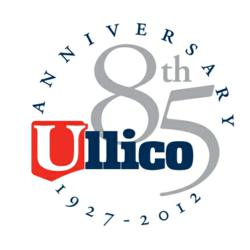 Washington, D.C. (PRWEB) March 15, 2013
Ullico Inc., today announced it provided a $41 million, five-year refinancing for The Cameo, a seven-story, 102 unit apartment complex with a 60-car parking garage in midtown Manhattan. Financed by Ullico on behalf of its Separate Account J (also known as 'J for Jobs'), the building is located at 311 W. 50th Street in New York City's Clinton neighborhood.
Separate Account J is managed by The Union Labor Life Insurance Company (Union Labor Life), a Ullico subsidiary. Ullico's Real Estate Investment Group, which is a part of Union Labor Life, provides overall project management, loan servicing and real estate consulting services.
J for Jobs, Ullico's $2.3 billion commercial real estate investment vehicle, has a 35-year tradition of delivering attractive and competitive fixed-income performance to institutional investors.
"Ullico is proud to be the lead lender for the refinancing of The Cameo," said Edward M. Smith, president and CEO of Ullico Inc. "As a labor owned company, we are proud to be investing union dollars in a neighborhood with a rich labor tradition."
"J for Jobs has a successful history of finding quality commercial real estate investments that provide our investors with solid and competitive returns," said Herbert A. Kolben, senior vice president of Union Labor Life's Real Estate Investment Group. "J for Jobs has a consistent investment record boasting positive returns in 34 out of 35 years in its history.
###
For 85 years, Ullico, the only labor-owned insurance and investment company, has been a proud partner of the labor movement, keeping union families safe and secure. From insurance products that protect union members, leaders and employers, to investments in building projects that have created thousands of union jobs, our customers continue to trust us with protecting their families, employees, businesses and investments. The Ullico family of companies includes The Union Labor Life Insurance Company; Ullico Casualty Group, Inc.; Ullico Investment Company, Inc.; and Ullico Investment Advisors, Inc. For additional information, visit http://www.ullico.com.
For more information, contact:
James Greif
Corporate Communications
202.682.6611
jgreif(at)ullico(dot)com