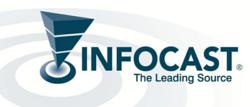 Many utilities will be trying to manage the decommissioning process for the first time in decades.
Woodland Hills, CA (PRWEB) March 18, 2013
Infocast, the leading producer of cutting-edge business intelligence conferences and networking events, will host the Plant Decommissioning, Decontamination & Demolition Summit, to be held on May 8 – 10, 2013 in New Orleans, LA. The summit will help utilities prepare for the wave of plant closures and redevelopments.
150 or more coal plants and once-through cooled fossil power plants are likely to be decommissioned in the next few years, and many utilities will be trying to manage the decommissioning process for the first time in decades. Plant, project and decommissioning managers must determine the most economically beneficial outcome for a plant, whether that be repowering, redeveloping structures into commercial or industrial properties, or out and out demolishing and scraping a plant. Plant Decommissioning, Decontamination and Demolition will feature a faculty of leading industry experts who will share critical techniques for managing the power plant decommissioning process.
The event will bring plant and decommissioning project managers together with leaders in environmental remediation, demolition and investment recovery to address key issues such as the economics of redevelopment, repowering or disposition of assets, the effects of the end-use of property on remediation requirements and costs, and how to maximize the resale value of plant assets and materials. Guidelines on how to best manage projects, from the bidding process to engineering, also will be provided.
A preliminary sampling of organizations already confirmed to participate in this inaugural event include power plant owners Dominion Resource Services, Inc. and Dynegy Operating Company, who will be sharing their first-hand experiences on plant decommissioning, the Alabama Department of Environmental Management, investment recovery firm Perry Videx LLC, and EPC leaders Burns & McDonnell and Shaw Environmental & Infrastructure Group.
The three-day event also features a pre-Summit primer on Wednesday, May 8, 2013, the "Decommissioning, Decontamination & Dismantlement Process".
For more information, to register for the Summit, or to participate as a speaker or sponsor, visit the event website at infocastinc.com/plantdecom13 or contact the Event Producer Duane Galila at 818-888-4444.
About Infocast
For over 25 years, Infocast has produced the highest quality events, tailored to the needs of the industries we serve. It conducts intensive research on the marketplace, pulling from an extensive network of experts to give you the information and connections to succeed.