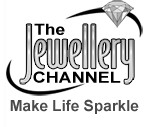 We are pleased to be offering a new selection of quality Larimar jewellery so that our customers can once again find something exciting and unusual to add to their collection
(PRWEB UK) 18 March 2013
Starting Wednesday March 27, The Jewellery Channel (TJC) is unveiling a stunningly crafted selection of items with delightfully captivating Larimar gemstones at centre-stage.
Also known as Stefilia's Stone, Larimar is in fact a relatively recently discovered blue variety of pectolite. It stands out not only for its outstanding beauty, but also for its rarity - this wonderful gem is only found in the Dominican Republic.
Best known for its lovely pale or sky blue colouration which is interspersed at times with a unique milky white hue, Larimar can also be found in vibrant green-blue, sky blue and deep blue varieties.
Jewellery collectors are sure to be captivated by TJC's updated range of superbly designed merchandise featuring this gorgeous gemstone, and shoppers will undoubtedly also be pleased by the affordable prices. On both The Jewellery Channel website and their TV shopping channels, the value for money on offer will leave enthusiasts spoilt for choice.
Not only is Larimar undeniably exquisite and particularly appealing for this year's spring fashion pastel pallet, it is also believed to bring numerous health and wellbeing advantages. The gem is said to be highly effective at soothing frazzled nerves, reducing stress and promoting serenity, as well as helping the wearer to attract their soul mate.
TJC's new collection of Larimar adorned jewellery offers something special to suit every taste and budget.
An artisan crafted, vintage style Larimar sterling silver pendant is retailing for just £18.99, while a stunning Larimar and Iolite platinum overlay ring is priced at only £24.99. Other examples include the beautiful flower-shaped Larimar and electric Swiss blue Topaz ring for £39.99, and a finely crafted platinum overly bracelet featuring no less that twenty-two dome cut Larimar gems weighing 37.500 carats in total for a mere £89.99.
The Jewellery Channel website not only offers brilliant value for money and the world's largest collection of gemstones, it allows shoppers to find the perfect item with ease using convenient tick-box search criteria. When browsing through the latest Larimar collection, people can refine their hunt by selecting the category (bracelet, pendant etc.), price range, carat weight and size.
Those who enjoy TJC's fun TV shopping channel, where each item is displayed by passionate celebrity presenters, can tune in either 24/7 at their website, or at the following times:

Freeview 31 from 6am – Midday
Freeview 60 from 6am – Midnight
Freesat 815 from 6am – 2am (following day)
Sky 650 from 6am – 2am (following day)
Virgin 153 from 6am – Midday.
CEO of The Jewellery Channel, Sri Burugapalli, commented on the unveiling of their updated Larimar offering: "This particular gem has a wonderfully calming, refreshing impact. We are pleased to be offering a new selection of quality Larimar jewellery so that our customers can once again find something exciting and unusual to add to their collection."