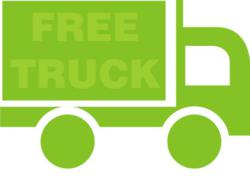 Consumers who are in need of a moving truck to assist them during their move, will save time and money by choosing a storage facility that offers a truck rental option; we are thrilled that we could provide our users with more comparison shopping features
North Miami Beach, FL (PRWEB) March 18, 2013
Many factors are considered when one chooses to rent a self storage unit. Most commonly, consumers are looking for a convenient location, the right size, a good rate and a move in special. However, now more self storage facilities are offering truck rental options to their potential customers on move in and consumers are taking this feature into consideration when shopping for the perfect self storage unit. Storage facilities are alleviating the stress associated with moving and encouraging consumers to rent from their self storage facilities by offering moving truck options to assist tenants during the move.
USSelfStorageLocator.com will now prominently display self storage truck rentals options to their users who are looking for the use of a moving truck, they now could easily compare truck rental specials, along with all other factors when shopping for self storage facilities online.
Some self storage facilities offer a free move in truck when a tenant rents a storage unit online at their facility. Other storage facilities will provide a truck and driver when renting a storage unit online, you do the loading and unloading of the truck into the rented storage unit; others have partnered with quality truck rental companies like Budget and Penske and provide rental truck kiosk at the storage facility to accommodate the renter.
Self Storage is big business, and self storage owners/ operators know that having truck rental options at their facility will keep them competitive and increase facility rentals.
"Consumers who are in need of a moving truck to assist them during their move, will save time and money by choosing a storage facility that offers a truck rental option; we are thrilled that we could provide our users with more comparison shopping features" says Victor Dante, CEO.
About USSelfStorageLocator.com
USSelfStorageLocator.com is the best self storage comparison shopping site in the industry. Consumers are able to locate, compare and reserve a self storage unit or vehicle storage online or by phone, anywhere at anytime. USSelfStorageLocator.com features software integrations with all major property management systems, and uses the most advanced technology to pull data and push reservations in real time. USSelfStorageLocator.com's team is comprised of self storage and technology professionals, and is headquartered in North Miami Beach, Florida, for more information you can contact them at 888-222-0225.