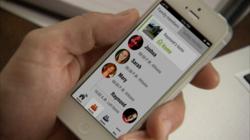 It's exciting to work with an innovative company with a top quality, intelligently designed and affordable product that people need!
San Jose, CA (PRWEB) March 26, 2013
iSmart Alarm, Inc.'s strategic decision to invest in video has paid off in attracting attention and funding for their product. iSmart Alarm is a Silicon Valley startup with an innovative idea for an affordable home security product.
The startup turned to Creation Ground Media, a full-service video production company serving the San Francisco Bay Area, to help them shoot a video to introduce iSmartAlarm, an iPhone-controlled home security system, to the world. The video was key in attracting attention at the product unveiling in January at CES 2013 (Computer Electronics Show) and is central to their successful crowdsource funding campaign on Indiegogo.com/iSmartAlarm.
Initially the goal was to raise $50,000 on Indiegogo to offer customers the opportunity to support the project, as well as pre-order the home alarm system at a below-retail price. Days before the deadline, that goal was exceeded and the campaign was extended through March 31st. The support continues to roll in, exceeding the initial goal by over $100,000.
Video has been the central messaging piece in the Indiegogo crowdsourcing campaign. The video was shot on location in Silicon Valley using actors, iSmart Alarm Inc. representatives (Founder and CEO Raymond Meng and Marketing Manager Zac Sutton), a local grip and lighting crew, a teleprompter, a makeup and hair stylist, and an audio engineer.
The partnership between iSmart Alarm Inc. and Creation Ground Media has been a success on both sides. Creation Ground Media CEO Marilyn Ritter says, "It's exciting to work with an innovative company with a top quality, intelligently designed and affordable product that people need! A big plus was iSmartAlarm's attention to detail and quality from the inception of the video project through scripting; the day-long. on-location video shoot; and the editing and delivery. Raymond Meng at iSmartAlarm understands the power of video messaging. It was music to our ears to know that the quality of our work at Creation Ground Media was chosen over lower priced bids."
Raymond Meng shares, "Working with Creation Ground Media was perfect. This being our first experience with a video shoot, they provided everything we needed and worked with us along every step of the way. Their professionalism and expertise was of the highest caliber. We will not hesitate to use their services again."
For more information about Creation Ground Media or any of its business video production work and services, call (650) 946-1354 or visit http://www.creationgroundmedia.com.
About iSmartAlarm
iSmart Alarm, Inc. was founded in Silicon Valley in 2012 on the principles of safety, beauty, and intelligence. They designed and developed the best smartphone-enabled home security and home control system. Their products are cool, simple to use, and affordable to everyone. iSmartAlarm protects your home intelligently.
About Creation Ground Media
Creation Ground Media is a full-service Bay Area video production company with a success-driven system that provides pre-production: discovery and planning; production: following the plan and capturing it on video; post-production: bringing it all together and adding finishing touches and delivery. They are fluent in all technologies, from traditional television format to web video marketing, to assure that clients' videos are delivered efficiently, appropriately, and correctly whether it is for broadcast television, corporate websites, social networking sites, mobile devices, or DVD. Creation Ground Media serves the San Francisco Bay Area.