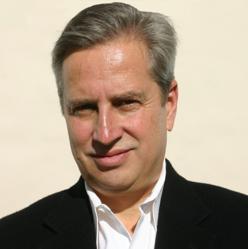 (PRWEB) March 18, 2013
David Chapman, CEO and founder of 919 Marketing, a Holly Springs, NC full service public relations and marketing firm, has been featured in the national press as a thought leader on finding skilled workers in a changing economic climate. Chapman, who is often sought after as a spokesperson on marketing and public relations, spoke with the Associated Press about the challenges small business owners face when filling positions that require varied skill sets. The story ran in the Associated Press (AP) and was picked up by dozens of media outlets across the country.
Newspapers such as the Washington Post and the San Francisco Chronicle ran the story focusing on issues companies face with a skill shortage in the labor force. Chapman was asked how 919 Marketing handles the ever changing marketing world that requires employees to master traditional public relations and social media.
Chapman introduced the idea of teaming young workers more adept at social media with more experienced employees trained in the art of long form storytelling that leads to traditional media coverage.
Chapman says he's built a powerful marketing agency in today's environment by teaming-up social media and public relations experts to develop winning campaigns that maximize client results.
Read the full story by clicking the link, Small Businesses Find Ways to Beat Skills Shortage.
For more information about 919 Marketing, click here.
Media Outlets Featuring the Story
I4u news
Allovernews.net
Contra Costa Times
Florida Trend
Inside Bay Area
News Tucson
Newstweeters.com
Palm Beach Post
San Antonio Express
San Diego Daily Transcript
San Francisco Chronicle
San Jose Mercury News
The Ledger
Topix
Vox 6 News
Washington Examiner
Washington Post
Wopular.com
Yahoo
About 919 Marketing
919 Marketing is a nationally recognized marketing, consulting and public relations firm with a proven track record of helping underdog companies of all sizes discover their competitive advantage and drive profitable business growth. Headquartered just outside of North Carolina's Research Triangle Park, 919 was founded more than a decade ago by CEO, David Chapman. 919 is an unconventional firm with an uncanny ability to develop winning marketing strategies for a roster of companies including Blimpie, Doctors Express, Great Clips, Golden Corral, i9 Sports, Visiting Angels, Papa Murphy's, Valpak, and more.
919 marketing provides strategic planning, public relations, interactive marketing and creative development services, each utilizing proven processes that have been refined and validated over hundreds of client engagements. For more information, visit http://www.919marketing.com.