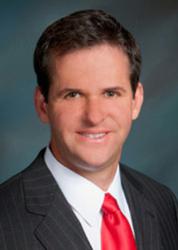 In our practice, we've found that people trying to get help are frustrated and intimidated by the disability claims process. I want to educate the newly disabled to take some mystery out of the Social Security disability process
ATLANTA, GA. (PRWEB) March 22, 2013
The Social Security Disability Attorneys of Monge & Associates is a corporate sponsor for A-Town Day, a health care festival, concert and day of awareness that will be held noon to 8 p.m. on Saturday, March 16 at Booker T. Washington High School in Atlanta.
The festival is in its seventh year and is expected to draw a crowd of 15,000 people. A-Town Day is an opportunity to educate the community on health care, economic and social issues. It was started in 2005 by Event Coordinator Brian Glasper, whose father passed away at age 50 from complications of diabetes.
The Social Security Disability Attorneys of Monge & Associates is proud to take part in A-Town Day. The firm works to help the disabled overcome the often stressful and complicated process of applying for disability benefits. Firm founder Scott Monge has practiced law for 20 years and has penned two books, "7 Costly Mistakes That Can Ruin Your Disability Claim," and "Secrets to Win Your Injury Case."
"In our practice, we've found that people trying to get help are frustrated and intimidated by the disability claims process. I want to educate the newly disabled to take some mystery out of the Social Security disability process," Monge said.
For those recently disabled and needing Social Security disability benefits to make ends meet, The Accident & Disability Attorneys of Monge & Associates can help with claims and appeals.
Along with learning more about the firm, attendees will have a chance to learn about warning signs and preventative measures of health issues and speak with vendors and sponsors about services from the public and private sectors in Atlanta. The festival will feature food and merchandise vendors as well as health care organizations and insurance companies.
"It's important to get involved with community events like A-Town Day to help connect people in need with the right resources," Monge said. "Representatives from the Social Security Disability Attorneys will be on hand to answer questions and share how we can help in representing the interests of the disabled. We want to help protect claimants' rights and get them the benefits they deserve."
###
If you would like more information about this topic, or to have your case reviewed for free, call Scott G. Monge at 1.866.489.8229 or visit our website.