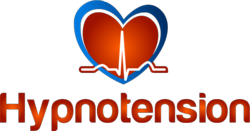 It is surprising just how quickly and easily old eating can be changed when the motivation is increased.
(PRWEB UK) 15 March 2013
A diet with sausages, ham, bacon and other processed meats increases the risk of dying early, according to new research.
The research, which involved participants from ten different European countries, including, France, Italy, Spain, United Kingdom and Germany, highlights the link between a diet high in processed meat content and heart disease.
The study followed people over an average of nearly 13 years.
Participants were asked to complete a questionnaire about what they had eaten in the previous twelve months.
Over a typical follow up time of 12.7 years, the risk of dying from any cause was 44% greater for high processed meat consumers.
Eating processed meat led to a 72% increased risk of dying from heart disease and the rate rose with the daily amount of processed meat consumed.
In the study the types of meat were grouped into red, white and processed.
Processed meat included ham, bacon, sausages and ready meal fillings.
Red meat included pork, horse and goat as well as beef and lamb, while white meat incorporated chicken, turkey, duck and rabbit.
High consumption of processed meat was defined as 160 or more grams per day, roughly equivalent to two sausages and a slice of bacon.
In general, diets high in processed meat were linked to unhealthy lifestyles. Men and women who ate the most processed meat ate the fewest fruits and vegetables, and were more likely to smoke.
It has long been known that diets high in meat and low in fruits and vegetables can have a significant effect on high blood pressure and that one of the main effects high blood pressure causes is heart disease.
A spokesman from Hypnotension said "Part of the Hypnotension programme looks at the clients' diet and finds ways to increase the motivation for choosing more healthy eating patterns including less processed meats and more fruit and veg. It is surprising just how quickly and easily old eating can be changed when the motivation is increased."
The Hypnotension Programme has been designed to meet the needs of people who have high blood pressure (primary hypertension). This unique programme looks at a variety of lifestyle factors to establish which is likely to be causing or maintaining high blood pressure. These lifestyle factors are then targeted using specific cognitive and hypnotherapeutic techniques to help reduce the client's blood pressure towards more normal levels.
There is a network of specially trained Hypnotension practitioners all over the UK and globally, who can help people make the lifestyle changes which could help save their life.