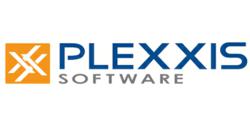 We found that most construction estimating software was designed for construction in general. We simply decided to create a solution specifically for interior systems contractors
Toronto, Ontario (PRWEB) March 16, 2013
Plexxis Software is proud to release pricing for WinBID drywall estimation software and Digital Takeoff with full drywall database. After enlisting a panel of 57 interior systems estimators who were using the industry's leading construction estimating software and computer takeoff tools, Plexxis created the most effective solution for the trade. This solution is now available for approximately $1000.
Chris Loranger, President and CEO of Plexxis explains, "After serving the drywall industry for over 12 years, we found that most construction estimating software was designed for construction in general. We simply decided to create a solution specifically for interior systems contractors."
Chad Pearson, Business Developer for Plexxis adds, "We started by gathering intelligence through a panel of 57 estimators who were using the most popular systems. We then offered our beta version to the industry at no cost for three years to get feedback. As we had no other trades to consider, our solution became great, very fast. We addressed the wish lists of the entire panel and developed an awesome database that enables contractors to get up and running in a fraction of the time of what it takes with construction estimating software."
The following is the WinBID and DTO pricing:
There are 3 levels of WinBID:
1. WinBID 4gig is $300: Store up to 4GB of job data and drawings inside database.

Ideal for smaller contractors just starting to modernize their estimating.
Min. hardware requirements – 2GB of RAM and 5 GB of available hard drive space.
2. WinBID unlimited is $445: Unlimited storage of job data and drawings inside database.

Ideal for any estimator working as an individual on his/her own workstation.
Min. hardware requirements – 2GB of RAM and 10 GB of available hard drive space.
3. WinBID team is $3,500: An entire estimating team can work from one WinBID database.

Designed for a full estimating department working in a server environment.
Additional options and fees:
1. Database Installation is $75.00:

WinBID's is more than just software; it comes with a powerful database that saves the customer months of drywall database preparation. It requires a Plexxis Technician up to an hour to install the database on a customer's computer.
2. Digital Takeoff (DTO) is $650:

A simple digital takeoff tool that stores drawings inside the database which makes it much easier to access, back up and transfer drawings when compared to storing them in separate file systems.
Requires a computer with a graphics card that has a minimum of 3 GB memory which enables multiple takeoff windows and works best with multiple monitors.
3. Annual support, updates and enhancements are $650 per user.
4. Training is offered in half-day sessions (4 hours) at $400 per half day.
WinBID adapts to all drywall estimation styles and integrates perfectly with the Drywall 100 and Drywall 500 job costing software, the Drywall ERP job costing and accounting solution, and the Drywall SKY cloud solution. Contact Plexxis to order WinBID and DTO or to book a product demonstration. More information is also available on the Plexxis website.
About Plexxis Software Inc.
Plexxis Software specializes in single platform interior systems software, drywall construction estimating software, digital take off, and integrated mobile device/tablet solutions. Since 1999, Plexxis has been committed to the trade resulting in solutions that handle every commercial, residential, high rise and industrial scenario possible.