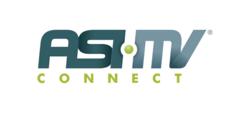 Newton, MA (PRWEB) March 18, 2013
Inflexxion, creator of online behavioral health assessment programs, Addiction Severity Index-Multimedia Version (ASI-MV®) and Comprehensive Health Assessment for Teens (CHAT®), announces that Northern Michigan Substance Abuse Services, Inc. (NMSAS), a nonprofit organization that coordinates and oversees the delivery of substance abuse services to low-income clients in 30 Michigan counties, has used the ASI-MV and CHAT to increase capacity, increase efficiencies, provide the highest quality client care, and save money.
In the first two years of using the ASI-MV, executive director Sue Winter reported that NMSAS saved about $225,000 per year—cost savings the agency put back into treatment. NMSAS adopted the ASI-MV's counterpart for assessing adolescents between the ages of 12 and 18, the CHAT, when it became available in 2009. Today, the ASI-MV and CHAT are used to assess virtually all NMSAS clients who enter treatment. "If we had to revert to utilizing clinician time to collect data for the clinical interview, at an average rate of $100 per assessment hour, it would potentially require the redirection of over $350,000 a year from other treatment services," Winter says.
In 2012, NMSAS oversaw a total of 6,585 admissions, including 4,750 to outpatient care and 856 to residential treatment. "We are very pleased our assessment tools are helping organizations like NMSAS serve more clients and provide the best care possible while keeping costs down," says Mike Waldron, Vice President of Sales and Marketing at Inflexxion. "ASI-MV and CHAT have enabled NMSAS to deliver a consistently high standard of care while recognizing substantial cost savings."
Because the ASI-MV and CHAT are interactive and self-administered, every client gets the same assessment—there's no need to worry about inter-rater reliability among NMSAS' more than 250 network providers. And because the scores are comparable, they can be used to set a consistent policy for treatment planning. Winter also uses ASI-MV's Analytics to view aggregated, HIPAA-compliant data about NMSAS' client populations for service-need planning and for a better understanding of patient populations.
Please email us to receive the full case study.
About Inflexxion
Inflexxion develops scientifically-based, interactive technologies that help people improve their lives through behavioral change. Partners and customers rely on Inflexxion for online programs that reduce health-related risks, enhance clinical outcomes, and positively influence quality of care. Inflexxion has received over $55 million in grant support from the National Institutes of Health (NIH) and Small Business Innovation Research Program (SBIR), and has developed over 50 assessment, intervention and prevention programs in its behavioral health, risk management, and consumer health divisions. Inflexxion was founded in 1989 and is located in Newton, MA.