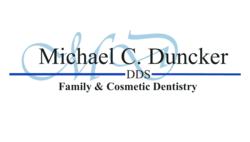 Downey, CA (PRWEB) March 16, 2013
Dr. Michael C. Duncker of Family and Cosmetic Dentistry offers a new gum disease treatment with the Laser Assisted New Attachment Procedure. The LANAP procedure is a minimally invasive gum disease treatment that uses the PerioLase MVP-7 laser, which has been cleared by the FDA. Dr. Duncker can remove infected tissue while leaving healthy gums in the mouth. This means that there is less gum recession associated with this procedure. Pain or discomfort is also minimized, and the majority of patients can return to standard activity levels within one day.
Millions of people across the country have gum disease, and many do not visit their dentists for treatment, because in the past, few treatment options were available to patients. These included removing the affected teeth and installing implants or dentures, or using a scalpel to cut away diseased gum tissue; very invasive and painful treatments. Now, the new LANAP procedure is less invasive, and Dr. Duncker wants patients to know that this treatment is available to them.
Ignoring gum disease and allowing it to advance can cause additional dental problems. Gum or periodontal disease has been linked to severe health problems such as pancreatic cancer, stroke and respiratory problems.
When LANAP is performed, the laser is designed to remove the bacteria as well as the infected gum tissue from the mouth. At the same time, healthy gums, teeth and bones are not affected by the laser. Bleeding during the procedure is controlled by the laser because it promotes the formation of clots, which reduces complications related to excess bleeding. The gums are stimulated to attach back to the teeth roots, and bone regeneration is also stimulated.
With little or no discomfort during the procedure, patients are able to go back to their everyday activities quickly, so lots of time off of work is unnecessary. In addition, the laser's bio-stimulation speeds up the healing process. Gum recession is minimized and in some cases, teeth that might otherwise have needed to be removed from the mouth may be saved. More information about the LANAP procedure for gum disease treatment can be found at http://www.downeylanap.com.
Dr. Michael C. Duncker Family and Cosmetic Dentistry is a general practice offering patients personalized dental care for Downey, California, and Dr. Duncker has been practicing dentistry for over 30 years. Dr. Duncker received his BA from USC and his dental training from UCLA. He is part of one percent of dental professionals providing the most recent FDA cleared laser procedure for gum disease and periodontal treatment. To learn more about Dr. Michael C. Duncker Family and Cosmetic Dentistry and their dental services visit their website at http://www.downeylanap.com and call (562) 287-5244.