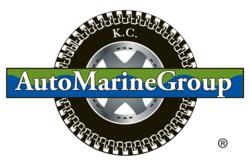 "A Social CRM & Marketing Conversion Tool for Facebook"
Port Washington, NY (PRWEB) March 19, 2013
K.C. AutoMarineGroup, a provider of automotive recruiting, marketing and consulting services to emerging and established companies in the automotive and marine markets, recently contracted with xChange Automotive to launch a new Facebook application for the automotive industry.
xChange Automotive, based in Charlotte, NC, provides open web and social media marketplace applications for auto dealers, auto remarketers and auto lenders that will help them sell vehicles, finance vehicles and offer vehicle services to online shoppers. The Facebook integrated application utilizes the familiarity of Facebook so that customers are comfortable as they search for new or used vehicles with their friends. The application also provides easy vehicle monitoring that reminds the Facebook user when their vehicle(s) is due for service.
"With this latest offering we are experiencing an average of 25+% conversion rates from ads to customer engagement in our service app, which means customer authentications and vehicle loads from ad clicks; and 25+% conversion rates from shopper-to-dealer engagement within our "Shop by Payment" vehicle sales process when shoppers spend just 3-5 minutes working a monthly payment for a potential vehicle. Viral Facebook conversion through friend and family engagement varies, but we are averaging 3-5 times per user customer, we also have Twitter engagement capabilities throughout the application for increased viral exposure." said Charles Shamblee III, CEO of xChange Automotive.
"Many dealerships invest thousands attempting to convert website visitors into sales or service customers. Issue is those same dealerships haven't realized that those website dollars are going to increasingly require more ad money for traffic and are competing with social communities for customer face time. Facebook is the king of social interaction with 6+ hours per week across all demographics. Traffic is already available on this popular social platform and the ad spends required to engage a consumer or existing customer is much less expensive. In the future, dealerships will realize that managing website conversion is only part of the equation; the customers on Facebook are a fraction of the ad dollar spends so you better create a bridge to allow the social interaction which transforms into a financial transaction. Your website is a one way portal, not a relationship builder", said CEO Kevin Burke.
"People in the social space are watching the metrics from xChange because no one in automotive has a solution that converts web shoppers to in-dealership customers. Charles has been developing solutions ahead of the market for a couple decades and this one has resulted in such excitement that many of the countries large dealership groups are either underway or in the process of launching," said CEO Kevin Burke.
About K.C. AutoMarineGroup:
K.C. AutoMarineGroup services are focused on the automotive and marine industries assisting companies throughout various stages of growth to develop strategies to market their products and services within many departments in retail dealerships today.
At the forefront of the company, they have developed and maintained long-standing personal relationships with respected agents, large dealership groups, targeted organizations and regional mid size partners and can focus on a goal with a firm timeline. The experience of OEM wholesale, retail and entrepreneurial, which includes dealerships, restaurants and marketing companies, provides K.C. AutoMarineGroup with the ability to provide qualified accurate advice. They are a leader in the Auto Industry Business Development field and also specialize in Automotive New Product Launch and Automotive Recruiting.
About xChange Automotive:
xChange Automotive provides open web and social media marketplace applications for dealers, lenders and remarketers to sell cars, finance cars and provide car services to online shoppers. The marketplace applications create life cycle relationships with online shoppers and social media members, a "cradle-to-grave" relationship with them and their car. The benefits to dealers, lenders and remarketers are consumer driven acquisition and retention touch points. xChange is not a listing site provider, but a transactional marketplace application provider that creates revenue generating "call-to-actions" for dealers, lenders and remarketers online and via social media.