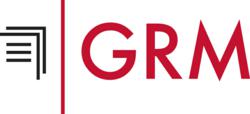 "We have been making great inroads when it comes to securing projects from healthcare organizations, including teaching universities, clinics and hospitals," said Dan Quinn
Philadelphia, PA (PRWEB) March 18, 2013
One client is a New Jersey municipal government agency that selected GRM Philadelphia as its sole Records Management vendor after a highly competitive RFP process. The other clients are a major university health center and a large suburban hospital. For the university, GRM Philadelphia has been entrusted to manage the institution's vital health center Pathology Records. Services performed for the hospital include the successful packing, moving and relocation of an extensive medical records inventory.
"We have been making great inroads when it comes to securing projects from healthcare organizations, including teaching universities, clinics and hospitals," said Dan Quinn, GRM's Philadelphia-based Vice President of Healthcare Services. "What gives us an advantage in this market and many others are the comprehensive, integrated, best-practice solutions we provide as well as our dedication to exceptional customer service."
GRM Philadelphia is conveniently located at Philadelphia's historic Budd Commerce Center. The facility provides over 250,000 square feet of secure document storage just 10 minutes from center city. To contact the facility directly, call 212.223.8800.
More About GRM
GRM Document Management is a leading provider of lifecycle records and information management solutions. The company continues to demonstrate technological leadership by bringing proprietary innovation and new levels of cost efficiency to document storage, data protection, digital/electronic document management and certified destruction. Fully integrated products and services include: eAccess remote inventory control, the Cloud-based Online Record Center, business process workflow automation, a blended paper to digital solution, medical Release of Information, GRMpedia, a retention regulatory research tool and the Solutions Group, which provides customized, enterprise-wide Retention, Compliance and Governance expertise. In addition to Philadelphia, GRM's full service capabilities are available in other major markets throughout the U.S., including New York/New Jersey, Atlanta, Baltimore, Boston, Chicago, Houston, Indianapolis, Los Angeles, Miami, San Francisco, and Washington, D.C. GRM is also currently the largest document storage/records management company in China with a presence in 6 cities. For more information, visit the GRM web site at http://www.grmdocumentmanagement.com