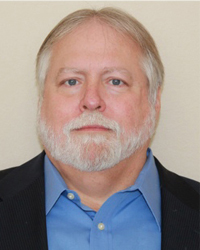 Don has been a key player in developing Network Reliability Benchmarking among the Tier 1 Service Providers
Dallas, Texas (PRWEB) March 21, 2013
BIZPHYX, the nation's leading TL 9000 quality management firm is pleased to announce that Don Topper, a former Senior Principle Engineer with Huawei's Global CTO Office, has joined the Company and will lead a new division dedicated to network, service and product reliability. Mr. Topper is a former Vice President of Customer Satisfaction and Quality for Alcatel-Lucent and has served in a variety of senior technical positions with Huawei, Alcatel-Lucent, Alcatel and DSC Communications during his 30-year career. Don has an extensive background in Quality Strategic Planning, Service Management, Process Improvement, Root Cause Analysis and Reliability Engineering in the ICT industry.
He brings a knowledge of hardware and software development in a broad range of technologies including Signaling, Optical Transport, Soft Switches, DSLAM, FTTN and IP, which will help BIZPHYX clients fully maximize their service and network reliability objectives. Also skilled in TL 9000 and CMM, Don is a former member of the American Society for Quality Control (ASQC), the International Wireless Consortium (IWPC) and is currently active in QuEST Forum, helping to advance ICT quality standards. Mr. Topper is also a past Board Member of the Texas Quality Awards Foundation. Don has spoken internationally in the areas of Quality and Reliability and currently holds a patent in lightning suppression.
"We are so excited that Don has joined our team," said Sue Clancy, President of BIZPHYX. Don's expertise in reliability, quality strategic planning, root cause analysis and process improvement compliments our current suite of services and he brings to BIZPHYX such strong experience with OEM's and in developing relationships with network operators and service providers around the globe. Over the past few years Don has been instrumental in developing Network Reliability Benchmarking among the Tier 1 Service Providers. Network, product and service reliability are critical to our clients, as they look for ways to to retain customers while reducing costs. It's important to take quality certifications to the next level by really diving down into processes and root cause analysis. Don's highly specialized skills in these technical areas of quality management will help our clients transform their organizations."
Don Topper will lead this division out of Albuquerque, New Mexico. This will add another regional office for BIZPHYX, which is based in the DFW Metroplex.
About BIZPHYX
Nationally recognized as TL 9000 experts, BIZPHYX is a certified Women's Business Enterprise (WBE) and a global QuEST Forum approved training provider, involved in the governance and development of TL 9000, the telecommunications and ICT quality standard. BIZPHYX assists clients in other industries with ISO 9001, ISO 14001 and ISO 27001 quality management training, consulting, implementation, internal auditing and risk management services. BIZPHYX also develops supplier quality and strategic sourcing solutions for Fortune 500 companies.