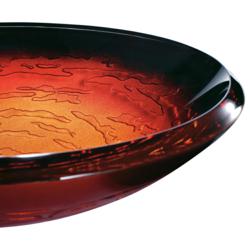 VIGO offers the perfect products to demonstrate how easy it is for new home owners to completely change the look and feel of their bathroom, without spending a bundle
Edison, NJ (PRWEB) March 19, 2013
VIGO Industries makes its next national television appearance this month on DIY Network's I Hate My Bath, produced by Magnetic Productions. The television series, hosted by licensed contractor Jeff Devlin shows the step-by-step process of redesigning and renovating old outdated bathrooms into modern, functional living spaces.
In the episode "Backwoods Bathroom", a young married couple plan to remodel their awkwardly designed spare bathroom while keeping under budget. VIGO's modern and luxurious bathroom products highlight the transformation from bathroom nightmare to dreamy spa-like sanctuary. They start with VIGO's Adjustable Frameless Shower Door in Clear Glass. The popular VG6042 model is designed to maximize space and offer flexible installation options. The gorgeous clear glass also provides natural light into the once dark and dim basement bath.
Next, the newlyweds opt for the easy to install VIGO Shower Massage Panel with six multi-functional jets, hand held shower and digital thermometer. "VIGO offers the perfect products to demonstrate how easy it is for new home owners to completely change the look and feel of their bathroom, without spending a bundle," explains David Haas, CEO of VIGO Industries.
This amazing bathroom renovation features a complete overhaul of the entire space with new heated floors, attractive tile walls and a custom built cantilevered vanity. To complete the VIGO line-up, the homeowners added the stunning black and red Magma Glass Vessel Sink paired with a beautiful brushed nickel faucet.
About VIGO Industries:
For over ten years VIGO Industries has been providing quality luxury kitchen and bath items to consumers at affordable prices. VIGO products are available for purchase at over 800 retailers and distributors world-wide. Showroom displays can be found at over 170 locations across the United States and Canada.
For further information contact Heidi Lubrani at 866-591-7792.