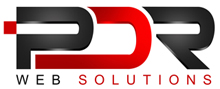 Baltimore, MD (PRWEB) March 19, 2013
Recently listed by the Baltimore Business Journal (BBJ) among the top 50 largest minority-owned businesses in the Baltimore area, PDR Web Solutions continues its growth spurt by bringing on board Jim Kirlin in the position of account manager.
Kirlin comes to PDR Web Solutions with more than 10 years of business development and sales experience, as well as extensive knowledge in the online marketing realm. He developed his lead generation, marketing and negotiation skills while serving in several sales management positions.
Kirlin's recent professional achievements include planning, organizing and conducting a summer festival that raised over $6,500 for the Yellow Ribbon Fund that helps support wounded soldiers.
"I have long had a passion for online marketing and at PDR Web Solutions I can finally pursue it while applying my strongest skills," said Kirlin.
Kirlin is the second hire in the last four months for the Baltimore website design and online marketing firm. Jaime Hood joined the team in January as a search engine optimization specialist.
According to a recent survey conducted by the National Federation of Independent Business (NFIB), small businesses showed increase in hiring during the past few months with 10% of small business owners having hired an average of 3.5 workers per firm.
"As a small business owner, I face many challenges, and finding an experienced and reliable account manager with a good understanding of the online marketing industry was one of the toughest," shared Jonathan Passley, president at PDR Web Solutions. As found by NFIB, 21 percent of small business owners have reported hard-to-fill positions.
Passley added that having another team member on board will help PDR Web Solutions devote more time to its clients, ensuring prompt communication and delivering better results.
About PDR Web Solutions:
PDR Web Solutions is a web design and internet marketing company based in Timonium, Md. The company's mission is to work with clients as strategic partners to generate leads and improve their online presence. PDR Web Solutions serves clients in several industries and locations throughout the U.S. For more information, please visit the company's website at http://www.pdrwebsolutions.com.