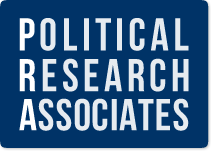 With fairness and precision, Michaelson documents how the principle of religious liberty has been manipulated to play on the fears and values of both conservatives and progressives, as well as people of faith and secularists.
Boston, MA (PRWEB) March 18, 2013
As a new pope with hardline stances against reproductive and LGBTQ rights is inaugurated, a new report documents how a network of conservative Christian organizations, beginning with a group of ultra-conservative Catholic organizations, has successfully fought pro-choice and LGBTQ (lesbian, gay, bisexual, transgender, and queer) civil rights legislation by claiming that such policies infringe on religious liberty. The report, by Dr. Jay Michaelson, Religious Liberty Fellow at Political Research Associates (PRA), is entitled Redefining Religious Liberty: The Covert Campaign Against Civil Rights.
Dr. Michaelson will be speaking on the report's findings as part of a panel discussion, "Religious freedom in the future: Challenges and opportunities," to be held at 1:15 PM on March 18 at Washington, DC's Newseum. A livestream of the panel, which is sponsored by Moment Magazine, the Religious Freedom Education Project at the Newseum, and the Committee on Religious Liberty, can be viewed here.
PRA's report asserts that "religious conservatives have succeeded in reframing the debate, inverting victim and oppressor, and broadening support for their agenda." The report traces the funding of the "religious liberty" campaign to a small group of ultra-conservative Roman Catholic organizations allied with conservative evangelicals, and shows how it is part of a coordinated effort to roll back civil rights laws that protect women and LGBTQ people. In particular, Dr. Michaelson shows how a small cadre of academics has legitimized this campaign to exempt a wide range of corporations and individuals from civil rights laws.
Said Francis DeBernardo, Executive Director of New Ways Ministry: "With fairness and precision, Michaelson documents how the principle of religious liberty has been manipulated to play on the fears and values of both conservatives and progressives, as well as people of faith and secularists. This report boldly makes the case that the civil rights of individuals and our heritage of religious liberty do not have to be opposed, but can live in harmony and mutual respect."
Among the findings:

Religious liberty arguments have long been used to defend discrimination. As late as the 1970s and 1980s, they were used to defend racial segregation. Today, the same arguments are being used against women and LGBTQ individuals.
The religious liberty campaign has successfully obtained religious exemptions to a variety of civil rights laws and regulations implemented under the Affordable Care Act ("Obamacare"). The campaign's rhetoric was adopted verbatim by Congressman and vice presidential candidate Paul Ryan.
"Religious liberty" is a code phrase intended to clothe the conservative religious agenda of so-called "culture warriors" in liberal, constitutional garb.
Key players in reframing the debate include the Becket Fund for Religious Liberty and the U.S. Conference of Catholic Bishops (USCCB). According to the report, these organizations, supported by Catholic organizations such as the Knights of Columbus, aim "not simply to win religious exemptions to the law, but to contest the authority of secular law itself." They are allied with such conservative evangelical organizations as Family Research Council and Alliance Defending Freedom.
The religious liberty campaign consistently distorts the facts. Conservative Christians appeal to the public by confusing them with knowingly false statements like "Ministers would be forced to marry gay couples if a state legalized gay marriage." One of the campaign's most popular anecdotes – of a New Jersey church allegedly compelled to host a same-sex wedding – in fact concerned a church merely losing a tax exemption for a boardwalk pavilion that violated antidiscrimination law by refusing to host a same-sex couple's ceremony.
This pattern of painting Christians as victims of antidiscrimination laws has steadily grown in right-wing media and legislative lobbying efforts.
The report is available for download from PRA's website.
About Political Research Associates
Political Research Associates (PRA) is a social justice think tank devoted to supporting progressive movements by providing investigative research and expert analysis on the U.S right-wing. We expose movements, institutions, and ideologies that undermine human and civil rights, focusing on issues including reproductive justice, LGBTQ rights, immigrant and racial justice, economic justice, and civil liberties. For more information, visit http://www.politicalresearch.org.