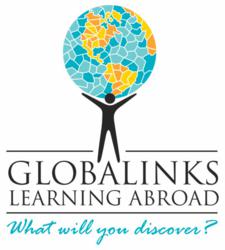 Our goal with the webinar series is to deliver helpful information to university advisors in a format that is much easier to digest than education-by-internet research, which can be overwhelming. - Cynthia Banks, GlobaLinks Learning Abroad CEO
Denver, CO. (PRWEB) March 18, 2013
GlobaLinks Learning Abroad, a leading provider of study and intern abroad programs across the globe promoting academic, cultural, personal, professional, and social discovery, today announced it is offering complimentary monthly webinars on international internship facilitation and programming.
The 30-minute webinars, which are recorded and available for playback at GoInternAbroad.com after they debut each month, cover a wide range of topics to help university advisors and others better understand international internships and program opportunities.
Topics include:

going beyond placements
why intern abroad
destination-specific internships
program types
application considerations
academic credit assessment and facilitation
setting up special group intern programs
cultural differences in the work environment
communicating the internship experiences to build careers
"Our webinars on internships abroad are very popular, attracting about 100 participants in each live session and many additional views after they are posted on our website," said Cynthia Banks, executive director and CEO of GlobaLinks Learning Abroad. "Our goal with the webinar series is to deliver helpful information to university advisors in a format that is much easier to digest than education-by-internet research, which can be overwhelming."
The information sessions include members of the GlobaLinks Learning Abroad internship team and special guests from company's overseas offices. Specific webinars and dates include:
#1 "More Than Just a Placement"
#2 "Guiding Students Through the Internship Application Process"
#3 Celebrating a New Year of Career-Building in Shanghai and Hong Kong
#4 "Assessing the Experience: Academic Credit and Internships" – March 21st – (register here)
"These webinars go beyond merely describing our programs to truly educating the international education advisors on what their students should expect from a best-in-class international internship experience and how they can maximize the benefits," said Barbara M. West, assistant director, internship programs. "With the online presentations, we are taking the knowledge we gain from our daily work in the internships abroad field and sharing it with advisors so they can make the best possible decisions for their students."
To learn more about the webinar series, please click here.
About GlobaLinks Learning Abroad:
GlobaLinks Learning Abroad is a leading provider of education abroad and internship programs for college-level students in destinations across the globe. Students from more than 800 universities and colleges across North America choose to study and intern with GlobaLinks Learning Abroad each year in destinations in the Pacific Region (Australia, New Zealand, and Fiji), in Asia (Hong Kong, Japan, Malaysia, Singapore, South Korea and Thailand), Europe (Czech Republic, England, France, Germany, Greece, Scotland, Spain, Wales, Ireland, Italy and the Netherlands) and South America (Chile). Since it was founded in 1990, GlobaLinks Learning Abroad has sent more than 26,000 students on educational programs worldwide. For more information, visit GlobaLinksAbroad.org.