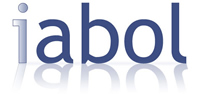 "We are excited to use ABOL Software as our technology partner for the commercial ePacket service by the US Postal Service." Michael Galianos, COO at APC Postal Logistics
Woodstock, GA (PRWEB) March 18, 2013
ABOL Software Inc., a leading provider of multi-carrier shipping software, announced today it has launched support for the new USPS International Service called ePacket® through a select group of Postal Qualified Wholesalers (PQW). The official announcement will be made at the NPF National Postal Forum in San Francisco on Monday March 18th, 2013
The USPS increased the mail rate for First Class International Mail in January 2013. The price increase coincided with the release of a new International Service that is offered via approved PQW's. This new service benefits shippers sending lightweight, low value merchandise internationally and need tracking and delivery confirmation.
The tedious process of preparing documentation and labels for exporting from the USA can now be handled by the qualified USPS PQW's . Tracking is available from 14 participating countries.
ABOL Software collaborated with preferred qualified PQW's to provide a solution that includes custom clearance, export compliance and tracking visibility.
"We are excited to use ABOL Software as our technology partner for the commercial ePacket service by the US Postal Service. Our goal is to provide our customers with multiple options, designed to meet their specific budget and requirements and this solution does just that." said Michael Galianos, COO at APC Postal Logistics
Key features of the Commercial ePacket Service includes:

Economical commercial postal product with tracking and delivery confirmation
Designed for lightweight, low-value merchandise up to 4 pounds and $400
Transit time is 4-7 days.
Postal Customs Clearance (Duties & Taxes paid by recipient)
14 Participating countries: Canada, Australia, Netherlands, Germany, Switzerland, Belgium, New Zealand, Sweden, Spain. Ireland, Finland, France, Portugal, and UK.
Delivery scan rates of 90% on average for all countries
Electronic manifesting, labeling done by Pre-Qualified Wholesaler, & dropped off in sacks ONLY
ABOL Software provides technology to electronically upload manifest files to the USPS and create shipping labels for the new commercial ePacket® service. Postal Qualified Wholesalers work closely with the USPS to support international shipping and mailing for businesses. Together with ABOL's technology the transfer of package information and manifest creation is made seamless.
"Abol has been a trusted partner and member of our team as we migrate into the distribution of all types of parcels. Their team has been an integral part of our success to on board USPS ePacket® clients." said Robert DiVincenzo, President and CEO at Globegistics
USPS approved PQW's offering the new ePacket® service include:
APC Logistics (http://www.apc-pli.com)
Globegistics (http://www.globegisticsinc.com)
Contact a USPS PQW to speak with an expert in regards to setting up a process of creating international labels and data capture requirements.
About ABOL Software, Inc.
ABOL Software is a privately held software services company founded in 1994. ABOL streamlines the flow of information between customers, shippers and processes. By supporting high-speed processing and architecture for large volumes, their systems automate the shipping process and manage compliances for all supported carriers
For additional information about this release, contact Stephan Roode, Director of Marketing and Sales , ABOL Software, Inc., 413 Creekstone Ridge, Woodstock, GA 30188, sales(at)iabol(dot)com
Phone: 1.678.494.3172 or Toll Free: 1.877.847.2265
http://www.iabol.com/. Ship Anytime, Anywhere