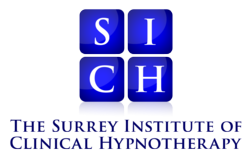 What is amazing is that given the amount of research out there on the subject, showing clear evidence of the benefits, is why hasn't this happened sooner
Wallington, Surrey (PRWEB UK) 16 March 2013
This follows pilot studies in other areas of the UK. From May 2011, expectant mothers at a hospital in Greater Manchester have been offered Hypnobirthing, as part of an NHS trial.
Tameside General Hospital offered the technique to women who want to take part.
Studies have found hypnotherapy allows many women to give birth without pain, and without gas and air, as well as reducing the time in labour, and increased satisfaction with the birth experience and lower levels of intervention. All of which is great news for mother, baby and the NHS.
Some studies have also found it can lead to babies sleeping and eating better after birth.
Commenting on the success of the programme, Alison Dodds, Lead Midwife for Chelsea and Westminster's Birthing Unit, said, "We are excited to be able to offer hypnotherapy antenatal workshops at Chelsea and Westminster Hospital. We are increasingly supporting women who have used hypnosis as a technique to cope during labour. These women appear to use less pharmacological methods of pain relief, and as a knock-on effect, tend to have less intervention, which can improve overall maternal satisfaction. As a Trust, we are committed to improving the services we offer. We are about to build a new midwifery-led unit and believe that the use of coping mechanisms, such as hypnotherapy, can only improve the birth experience for our women and satisfaction for our midwives."
Tracey Grist, hypnotherapy for childbirth specialist, said "Helping mums-to-be to give birth in a more natural way is incredibly rewarding. The babies tend to be less stressed during the birth process and that has to be the best start in life. I am often asked 'Does hypnotherapy work for childbirth?' Well, I have lots of mums that would shout a resounding yes."
Grist continues "What is amazing is that given the amount of research out there on the subject, showing clear evidence of the benefits, is why hasn't this happened sooner?"
The Surrey Institute of Clinical Hypnotherapy has been using hypnotherapy for child birth for many years. Helping local mums get the benefit of a calm, pain free birth for themselves and their newborn babies.
The Surrey Institute of Clinical Hypnotherapy has been practising hypnotherapy in Surrey since 2001. They have specialists that work with weight, anxiety, depression, problem behaviours and psoriasis. All their therapists are accredited by The National Council for Hypnotherapy.