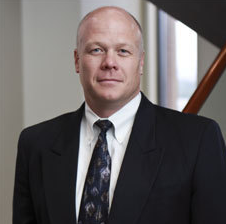 Salt Lake City, UT (PRWEB) March 17, 2013
The Salt Lake Region Small Business Development Center at Salt Lake Community College is hosting a Breakfast Seminar on March 26 from 7:30 a.m. – 9:00 a.m., which will examine Intellectual Property laws, including patentable subject matter, patent infringement, ownership, international patent protection and more.
Professor Ken Horton will be the guest speaker and will facilitate the session, which will follow a breakfast and networking event at 7:30 a.m. Horton is an Association Professor for the MBA Technology Management Program at Westminster College. His professional practice specializes in domestic and foreign patent prosecution, intellectual property litigation, trademark, copyrights, trade secrets, and intellectual property evaluations.
The seminar will be held at the College's Miller campus in the Corporate Partnership Center, Room 333, 9750 South 300 West, in Sandy. To register for this free seminar visit http://www.mbrcslcc.com/intellectualproperty or call 801-957-5200. For more information about the event or the Salt Lake Small Business Development Center visit http://www.mbrcslcc.com/slsbdc.
The Salt Lake Region Small Business Development Center (SBDC) leads the way in entrepreneurial education, advocacy and business development. Our mission is to strengthen Utah's economic fabric and quality of life by facilitating the success and prosperity of small business endeavors. From individuals with an established business needing solutions, to individuals wanting to learn more about what it takes to go into business, the SBDC can help.
About the College: Salt Lake Community College is an accredited, student-focused, urban college meeting the diverse needs of the Salt Lake community. Home to more than 62,000 students each year, the College is the largest supplier of workforce development programs in the State of Utah. The College is the sole provider of applied technology courses in the Salt Lake area, with 13 sites, an eCampus, and nearly 1,000 continuing education sites located throughout the Salt Lake valley. Personal attention from an excellent faculty is paramount at the College, which maintains a student-to-teacher ratio of less than 20 to 1.
# # #