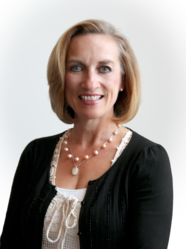 It is a privilege to work for MORE Project. I care deeply about the children and families we serve in Brazil, Thailand and India.
(PRWEB) March 15, 2013
The MORE Project Board of Trustees today announces the appointment of Andrea Barnes as Executive Director for MORE Project, a charitable, 501(c)(3) organization established in 2005 by MonaVie.
Andrea brings extensive non-profit experience to MORE Project, as she has served in a variety of leadership capacities for universities, schools, humanitarian institutions and fine/performing arts organizations. She has been involved with MORE Project for nearly five years as Director of Giving Programs. Prior to joining MORE Project, Andrea owned a consulting company, AB Funding Solutions, which specialized in not-for-profit management, fundraising, events and data management.
"It is a privilege to work for MORE Project. I care deeply about the children and families we serve in Brazil, and also those in Thailand and India. Our kids' faces are so beautiful, and yet their circumstances are harsh. I am convinced that through our educational programs, which are delivered with love and compassion, our children have a chance to change their lives. They know they are loved and that people believe in them. Our kids have the support and protection they need to take positive steps forward," says Barnes. "MonaVie corporate and MonaVie distributors, as a group, are incredibly generous and amazing partners in our work. We receive an outpouring of volunteer service and financial support, which makes our efforts possible. I look forward to working with our donors in this new position."
Andrea Barnes replaces Katy Holt-Larsen who had served as MORE Project Executive Director since 2008. Katy was recently appointed Vice President of North America for MonaVie. She will continue her involvement with MORE Project by serving as a member of the Board of Trustees.
About MORE Project
MORE Project is a charitable, 501(c)(3) organization established in 2005 by MonaVie, a leading health and wellness company, as an integral part of the company's founding vision to generate abundance for people all around the world. In addition to helping its distributors achieve a more meaningful life through improved health and prosperity, MonaVie founded MORE Project as a catalyst to empower individuals who live in poverty to break the cycle of fear and hopelessness that often rules their lives. Initially, the program provides critical resources, such as food, urgent medical care and safe shelter, to end suffering. Long-term needs are met through educational and vocational programs that restore dignity and provide long-term self-sufficiency.
About MonaVie
Since 2005, MonaVie has created premium, all natural products dedicated to promoting health and wellness worldwide. With distribution in more than two dozen markets, MonaVie brings you antioxidant-packed health juices, nutrient-rich weight solutions, and revitalizing energy drinks made from the best and rarest ingredients on Earth. The products, in conjunction with MonaVie VIEW Antioxidant Scanner, truly make MonaVie "Home of the Winning Score" by empowering people to live healthier, more meaningful lives. That greater meaning is revealed through our heartfelt commitment to doing good in the world and by helping children and families in need through MORE Project. Start living A More Meaningful Life today and discover the true, life-changing power of MonaVie. Learn more at http://www.monavie.com, or connect with us via our social networking sites.