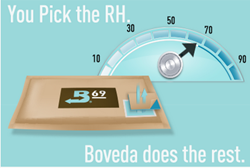 New York, NY (PRWEB) March 18, 2013
The debate on the medical relevancy of marijuana has been one of the highest contested topics in our lifetime. The topic is so highly controversial that the highest level politicians will not make mention of it for fear of the ramifications the slightest remark can cause.
However, there is one group whose voice is resonating through America like a low flying jumbo jet: the 2.5 million state registered cannabis users. Of this group, an even louder voice emerges from the hundreds of thousands of cancer patients who quite possibly receive the greatest benefit from cannabis use.
Although these pleas have seemed to have fallen on deaf ears on Capitol Hill, there is an influential segment that has listened with both ears: the private business sector. And in the private sector, industry funding for cancer research has mushroomed from 2% in 1974 to 31% in 1997. According to the Pharmaceutical Research and Manufacturers of America, which surveyed its members in 1997, $1.4 billion was spent on cancer in that year including work on some 316 drugs and vaccines in various stages of development and a growing investment in basic research. With so many cancer patients choosing to use marijuana as an alternative treatment, it will not be long before the cannabis industry will be injected with some of this funding. While most companies are waiting for the rescheduling of the drug before they begin heavy research, there are some companies that are taking a strong initiative in cannabis research and have made some outstanding discoveries. What makes this so interesting is that many of these companies, based off the potential of the industry, are entering both the medical and marijuana industries for the first time.
One such company is Boveda, Inc, the global leader in two way humidity control. Two-way humidity control works by continually responding and adjusting to ambient temperature and humidity by either adding or removing moisture to regulate a pre-determined Rh (relative humidity). This has huge implications in the medical marijuana industry as long term storage has always been an issue for the end cannabis user. With over 16,000 known strains of cannabis, all with varying attributes and medical value, patients cling dearly to the strains that help them the most. Because of the issues of storage, patients are forced to buy smaller quantities at higher prices and growers produce lower amounts of specialty medicine. The net result is patients run out of medicine and money faster and this can be very detrimental to patients with severe conditions like cancer.
Enter Boveda, Inc, a company that has invested a substantial amount of time and money into this issue and have come up with a solution that is revolutionizing the industry. Boveda has become a staple in many dispensaries, grow operations and personal storage because you can now store cannabis indefinitely. As long as the Boveda packet has life in it you can keep perfectly stored cannabis forever. As a further evidence of their commitment to the medical application of their products, Boveda has teamed up with the Medical Cannabis Network, through their locating service PotLocator.com. Last year alone, PotLocator.com helped over 800,000 patients locate legal cannabis dispensaries and thus will promote this product extensively to their patient base and legal access providers.
And since Boveda enhances the quality of cannabis, it's the first time you can reliably age cannabis like you would a wine or cigar. Now patients with severe and chronic conditions can purchase higher amounts of their favorite medicine and hold on to it as long as they need. This also has an immediate impact on the medical community as a whole as patients will now be able to better regulate their medicine use and thus increasing the effectiveness of their treatment. Although this breakthrough may not lead to an immediate cure, the 2.5 million legal medical cannabis users will definitely receive an increase in the effectiveness of their cannabis treatment.